Are you looking for ways to incorporate Thanksgiving into your homeschool studies this year? Check out this post for four different ways to add Thanksgiving to apart of your curriculum.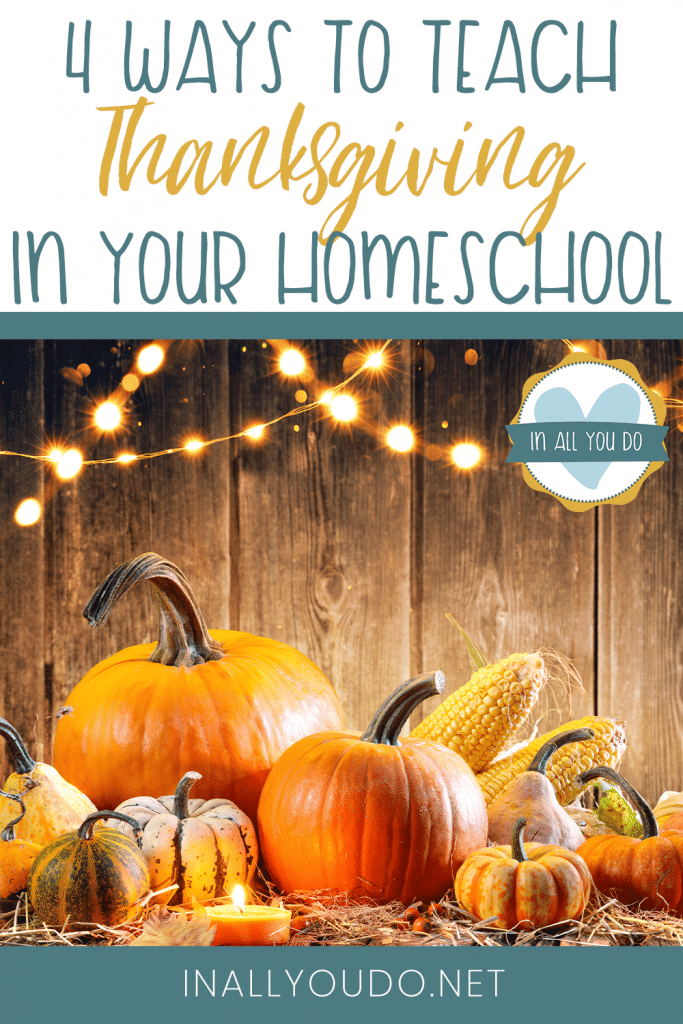 Learning about Thanksgiving is the most important part of celebrating it. More than just the abundance of delicious food and getting to spend time with family, there is a history to be learned about Thanksgiving.
Make sure this year that your children understand the importance of Thanksgiving and why we celebrate it. This post offers four great ways to add learning about Thanksgiving to your homeschooling.
One of the ways mentioned to add Thanksgiving to your homeschool is by using unit studies. There are tons of great free printable unit studies available for Thanksgiving on the website that I will leave links to at the bottom of this post.
After unit studies they listed Bible studies. There are tons of stories and verses in the Bible that can be used during Thanksgiving time. Look up Bible verses on thankfulness and gratitude and share your favorite Bible verses with your family.
Write down Bible verses that stand out to you on index cards to keep with you or around the house as daily reminders to practice thanksgiving everyday, not just on the holiday.
Check out these great links below for free unit studies on Thanksgiving.
The following two tabs change content below.
Latest posts by Isa Fernandez (see all)