Gratitude is an important characteristic to teach your children. Not just for around Thanksgiving time, but gratitude is a great personality trait to carry into your adult life too as well.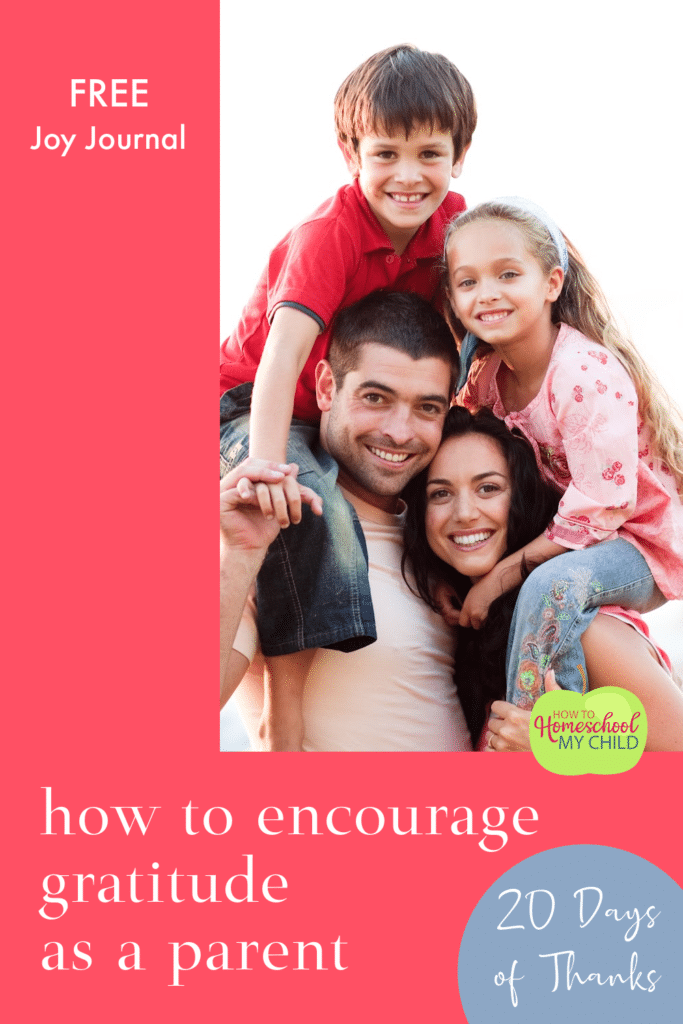 Teach and encourage your kids all about the importance of having gratitude. Check out this post for multiple great ways to encourage gratitude to your children.
Start by being a good example to your children by giving them words of affirmation. Speak well of your children at all times to help your children feel loved and appreciated so that they can also spread kindness all around them.
Make sure to hug your children and give them physical affection to be a good example and show them how to be kind and loving to the people around them as they grow up.
Start family time to spend quality time together and share what you are all thankful for with each other at the dinner table. Start a gratitude journal together and write down lists of things to be grateful for. Help by giving your kids ideas what to be thankful for. You have a house, food, and a car and all of your friends and family members.
Check out these links below for more gratitude related activities for your kids to enjoy.
CLICK HERE for hundreds of free homeschool printables
Be sure to follow the Free Homeschool Printables and Worksheets board on Pinterest!
The following two tabs change content below.
Latest posts by Isa Fernandez (see all)