Take a look at these awesome cute coloring pages based on super heroes for your preschoolers to enjoy.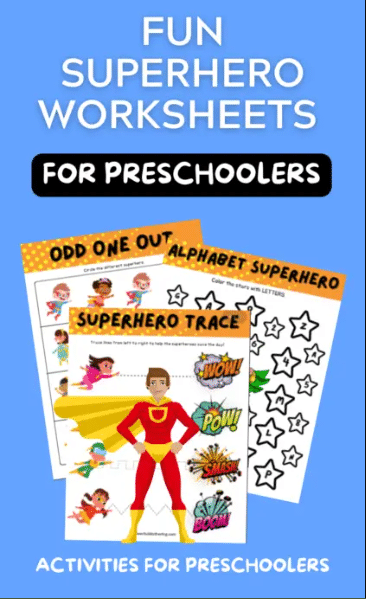 These cute coloring pages have different images for kids to color in and have fun. Some of these pages are for coloring and others are activities such as tracing, and odd one out. These pages are for kids in preschool or the first grade. It is a fun activity to add in after a lesson or for kids to enjoy at home.
Kids can have a blast with their imagination with the different activities that these pages have. The first is the tracing page where kids can help their super hero friends reach their targets. Another page is a fill in the blank page. Kids have to figure out which letter in missing from their super heroes names. One other page is for kids to find the hero that is different from the rest, and the last is a coloring page for them to design how they want things to look.
This free printable pack is a fun and creative way for your kids to enjoy their imagination with these cool super heroes. The different activities keep things interesting and they are a good way for kids to practice word recognition and learn more about colors while coloring in these awesome heroes. These pages are free to download and print for you to use with your children today!
Check out these links below for more super hero related free printable pages.
The following two tabs change content below.
Latest posts by Isa Fernandez (see all)