Encourage your kids to get their chores done at home with this fun and free printable Star Wars themed chore chart.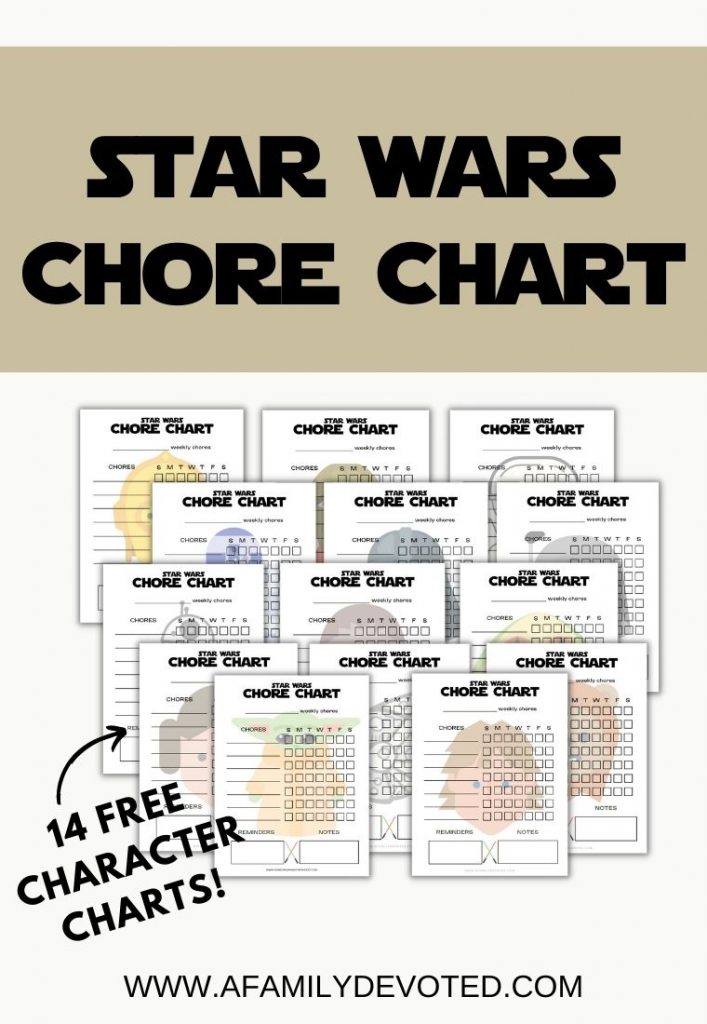 There are fourteen different Star Wars character pages included with this free printable pack of chore charts to give to your kids for encouraging them to get all of their chores accomplished and on time.
Sometimes kids can feel overwhelmed when you give them multiple tasks to do, that's what makes chore charts so helpful so that kids get to keep track of what they have done and what they still have to do.
It is best recommended to laminate the chore charts after printing them out so that way they have better durability and can last longer over time for multiple uses. When laminated you can use draw erase markers and paper towels or rags to be able to reuse the same page over and over again.
Having a Star Wars theme makes keeping track of chores a little more fun for your kids with the excellent help of these fun and free printable Star Wars themed chore charts.
This free printable chore chart idea works for kids of multiple ages and you can hang it on your refrigerator for the whole family to see and use.
Check out these links below for more free printable activities for kids.
The following two tabs change content below.
Latest posts by Isa Fernandez (see all)