Check out this cute Spring themed Banner to add in your school setting today.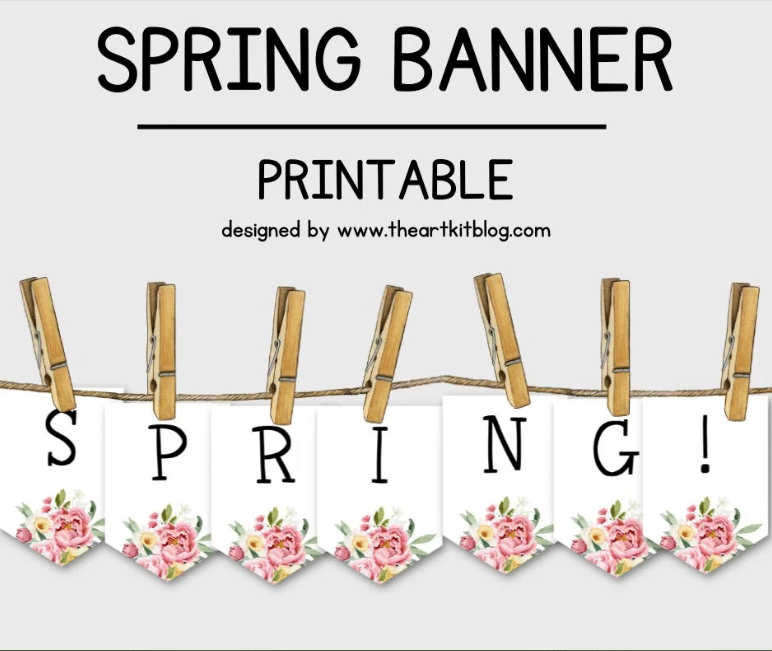 This cute and adorable spring themed banner is perfect for decorating a learning space and getting kids into the seasonal spirit. They feature the season name with pretty colored watercolor flowers on them as well.
You can choose to add this to a learning space yourself, or have students create their very own banner to take home and decorate their own spaces. The printable pack comes with the full banner and all that is required is a printer and safety scissors to cut out the banner pieces into shape.
A great idea to implement with these banners is to print them using card stock and if you have a laminating machine, you can laminate them and use a hole punch to create holes on them.
Then you can get some string or yarn and thread these into place creating the perfect banner to brighten up any classroom or homeschool setting.
Use the link below to download and print this banner today. The download for these spring themed watercolor banners is free. It will be a great addition to decorate and brighten the mood for the new season.
Use these links to check out other free spring related printable packs.
The following two tabs change content below.
Latest posts by Isa Fernandez (see all)