These free printable pages are excellent to add to your studies. Perfect for early elementary students learning sight words for the first time.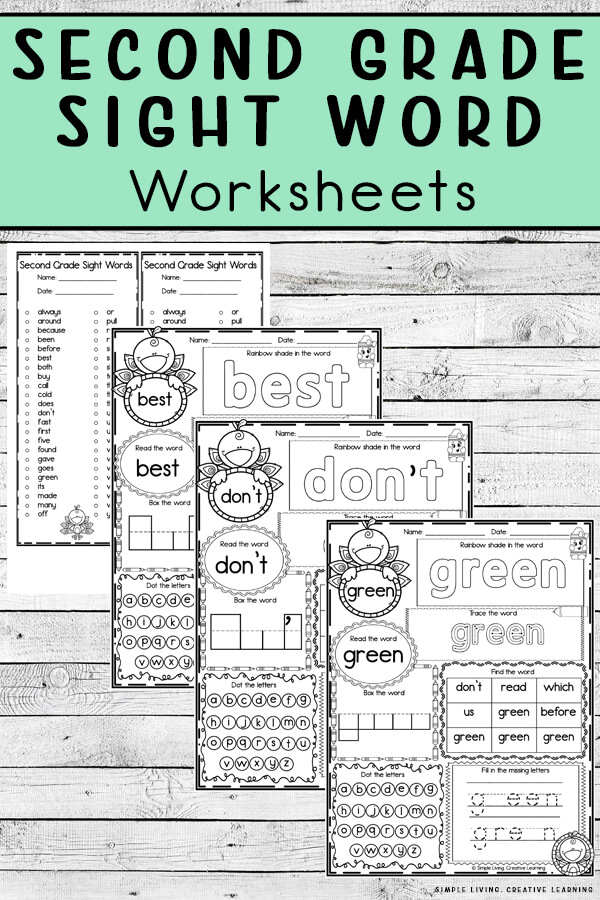 Learning sight words like cold and first, are small easy words to memorize quickly. Learning sight words builds good reading skills early on.
When your child knows sight words from a young age, it makes it easier for them to learn how to read big kid books when they get older.
With this free printable activity for kids they will learn forty-six new sight words. There are multiple activities for learning these sight words.
These pages print in black and white and leave room for your students to color the pages with their favorite colored crayons.
Enjoy fun activities that go with the sight words like reading, tracing, coloring, and boxing the words. You have to find the words, dot the missing letters, and fill in the missing letters on the pages.
You can print out colored or black and white copies of the bookmarkers with the sight words on them. You can laminate the bookmarkers if you have the chance to make them last for longer.
Let your children read the sight words on the bookmarkers and keep them to use when they're reading chapter books so that they don't lose their place.
Check out more free sight words for second graders from these links below.
CLICK HERE for hundreds of free homeschool printables
Be sure to follow the Free Homeschool Printables and Worksheets board on Pinterest!
The following two tabs change content below.
Latest posts by Isa Fernandez (see all)