Check out this free sheet music coloring page for your kids to have fun coloring and get the music fans in your classrooms excited.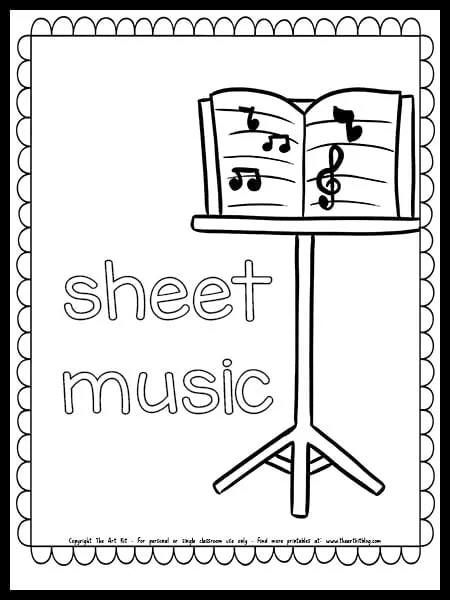 This awesome sheet music coloring page is perfect for kids who are passionate about music and want to learn more about what goes into making music. They can get excited about gathering their crayons and coloring in this awesome free printable sheet music coloring page.
This coloring activity is a perfect way for kids to get excited and fun completing an activity that is quick and easy. You can use this in any of your lesson plans and have kids engaged in an activity to segue into another topic or for any specific music lesson that you have planned.
This printable sheet music coloring page is free to print and also prints in black and white making it great for printing costs. Only other things needed for this activity are some crayons and colored pencils for the kids to use.
Using this sheet music coloring page can be a great way for kids to tap into their love for music and can also be a great way to implement an activity into any of your lesson plans.
Check out these other coloring pages for your kids.
The following two tabs change content below.
Latest posts by Isa Fernandez (see all)