Have fun with your students learning about the life cycle of a seahorse. They will learn all about these awesome animals and the cool environments that they live in. There are coloring sections and drawing sections for a ton of fun.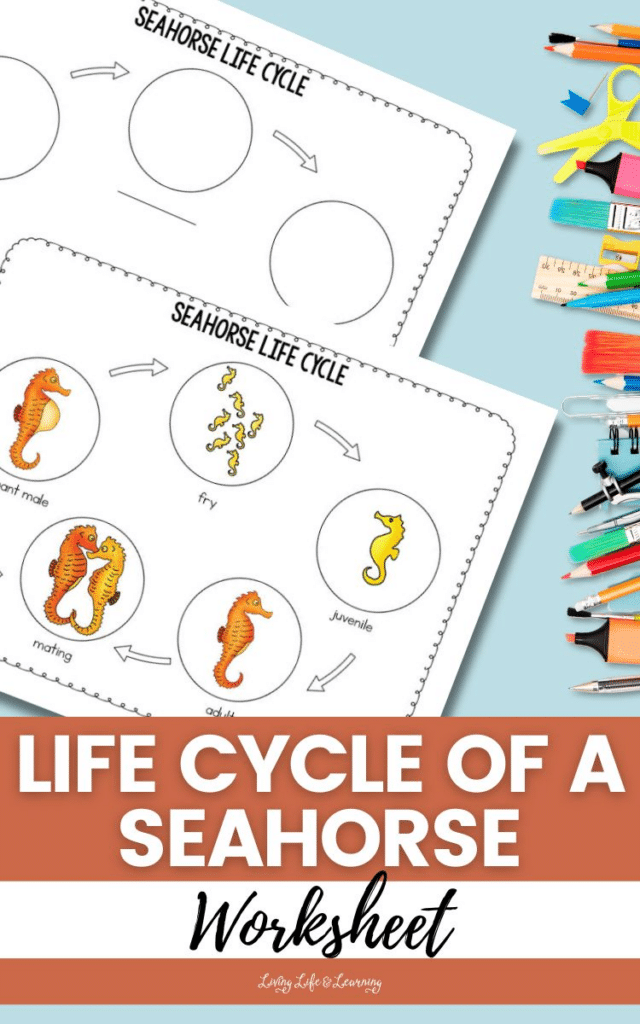 These awesome seahorse life cycle worksheets are a ton of fun for students to learn all about the life cycle of a seahorse and how they are born. They will get to see how a seahorse grows up and what these cool animals do throughout their lifetime.
Each page comes with a diagram of each stage in the seahorse life cycle. They will get to see how the seahorse looks as a baby and as an adult! They will then be able to try and draw out their own rendition of the cycle of life for these seahorses.
This activity is a ton of fun and allows students to use their story telling skills to use what they learn in their own diagrams. This is helpful for memory retention and to ensure they learned all about these really cool sea creatures.
You can have these seahorse life cycle worksheets ready for your students today. These pages can print in black and white to save on printing costs and require little to no prep for your lesson plans.
Check out these links for some more life cycle worksheets.
The following two tabs change content below.
Latest posts by Isa Fernandez (see all)