The scientific method can be something somewhat tricky to teach for some, and for some students they don't easily understand right away. Take advantage of these free printable worksheets to help teach the scientific method to your students.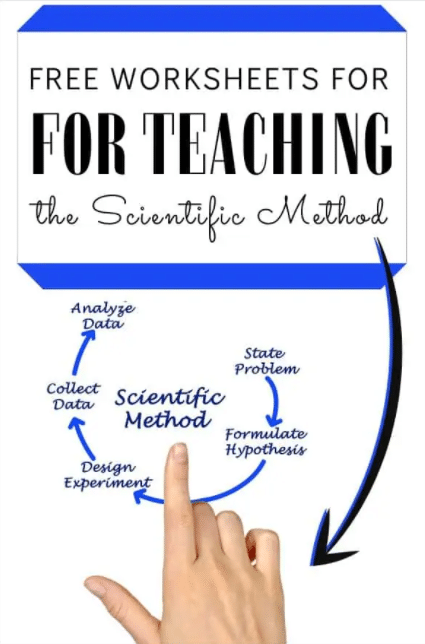 These free printable worksheets will help teach the scientific method to your students, as well as teach them the process in the way the method is used.
Learn about the different steps and which way to order to them them to follow the scientific method correctly. The first step of using the scientific method is making observations and hypothesis. Then asking questions about those observations and testing your hypothesis.
This free printable worksheet is super helpful to add to your science lesson plans for your elementary aged students this year in school.
Help your students understand the importance of the scientific method and how often it is used in the real world when proving things to be scientific fact. It is not a hundred percent guaranteed all of the time to be true but most of the time the scientific method is a great guide to follow.
Challenge your students to come up with their own ideas, make observations, and hypotheses, tests, and theories.
Check out these links below for more great free science recourses for your kids.
CLICK HERE for hundreds of free homeschool printables
Be sure to follow the Free Homeschool Printables and Worksheets board on Pinterest!
The following two tabs change content below.
Latest posts by Isa Fernandez (see all)