This nicely themed school stationary lined free printable paper for writing can really come in handy this year for your children's school for multiple purposes.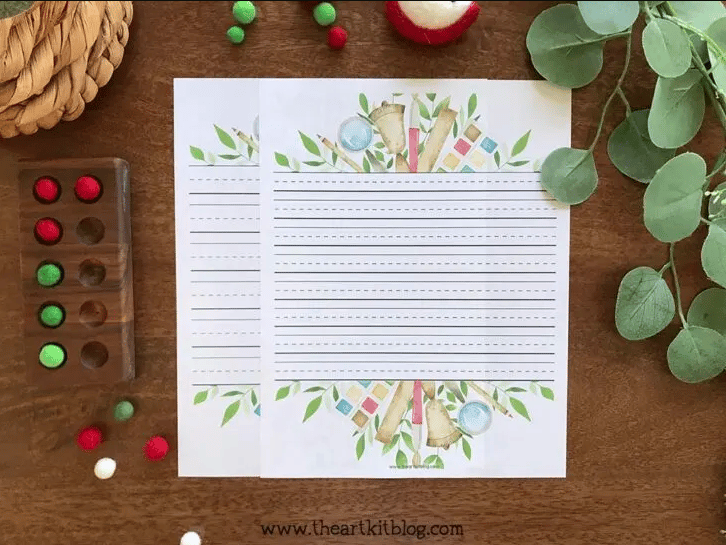 Use this wonderful free printable lined stationary paper for all your writing purposes and needs this year in school. Using lined paper can be helpful for your kids to practice good penmanship and writing skills by staying in the lines they have to make their letters the same size consistently.
Not only students can find this free printable page useful, adults too can use the page for grocery writing lists, making to-do lists, or just journaling purposes.
Teach your kids how to write letters to family and friends in school. You can write letters on this pretty stationary lined free printable page then teach your kids how to properly address letters.
The art of writing anything has really been lost recently over time due to heavy use of electronics, writing text messages and e-mails instead of journaling or writing letters. You can try to make a conscious effort to write more with this wonderful free printable lined stationary page.
You can download and print out multiple copies of this free printable stationary lined paper for you and your students to be able to use for multiple reasons.
Check out these links below for more free printable writing pages.
The following two tabs change content below.
Latest posts by Isa Fernandez (see all)