Use this fun and free printable Romeo and Juliet themed mad lib for your kids of multiple ages to be able to enjoy doing.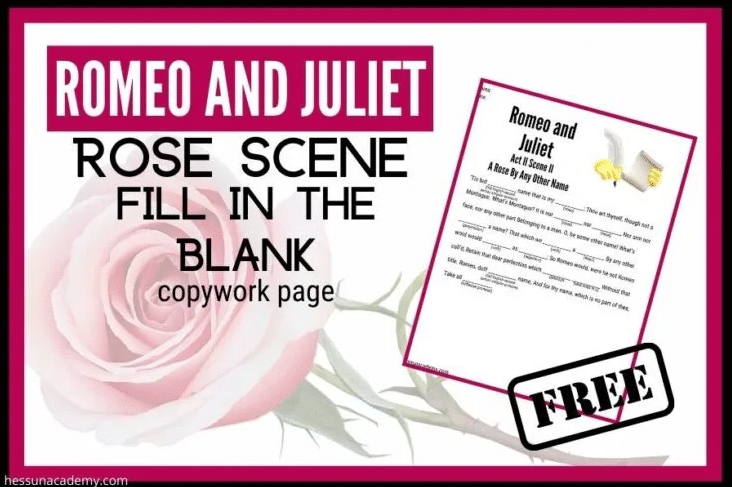 Watch as your kids have loads of fun for hours, keep them busy and occupied with this free printable fun mad lib activity with a Romeo and Juliet theme to it.
This is the perfect fun, free, easy, and low preparation activity for your kids to be able to take with them anywhere they would like to.
Let your kid's creative imaginative minds run wild with the many endless fun possibilities with this fun and free printable Romeo and Juliet themed mad lib writing activity.
Kids of multiple ages can enjoy doing mad libs together. This is a great opportunity for siblings to spend time together without anyone feeling left out.
If your kids aren't old enough to spell words yet but want to be involved and do mad libs too then you can just spell for them and have them narrate to you for now.
Mad libs can offer excellent practice for learning the difference between nouns, adjectives, and verbs in grammar. You have to be able to know what each one is to get the most use out of doing mad libs correctly. This also keeps your kid's brains moving, thinking, and working to come up with really good words to use to fill the mad lib.
Check out these links below for more free printable mad libs.
The following two tabs change content below.
Latest posts by Isa Fernandez (see all)