This President's Day have fun and celebrate with this awesome fun and free printable word search puzzle activity game for kids to be able to enjoy doing.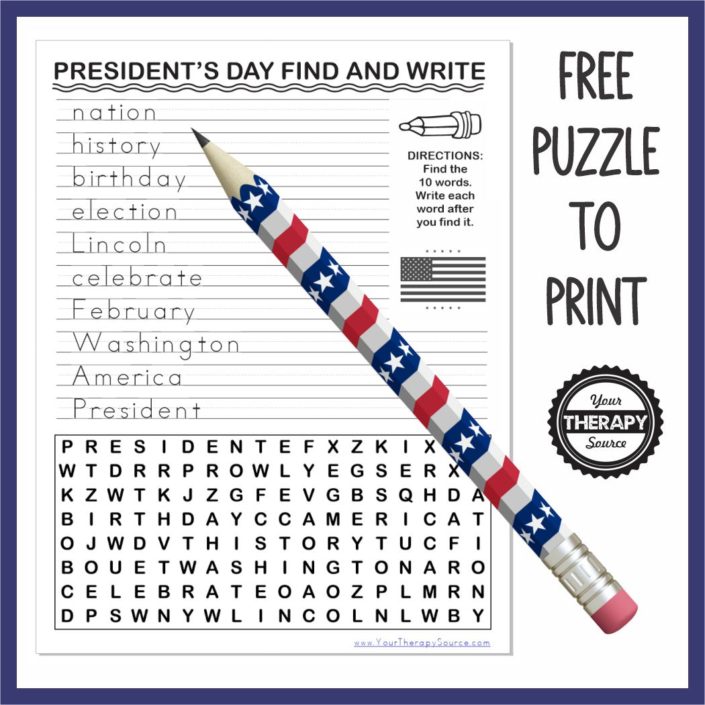 This is the perfect free printable low preparation activity game for kids of all ages to be able to easily have fun doing. With words like, "President," and, "Washington," you can use this free printable word search game as an easy learning tool for teaching your kids all about President's Day.
We celebrate President's Day in February each year to remember our country's first presidents and all of their great early accomplishments.
Word search games provide a great way for kids to be able to learn about something while having fun at the same time. Word searches help build your children's reading and spelling abilities as well as strength their visual perception and handwriting skills.
This easy, low preparation, free printable President's Day word search puzzle activity game is perfect to print out to use for teaching at home, or for teaching multiple students together at the same time in a classroom or co-op
It's totally easy to download and print this free President's Day word search puzzle game for your kids to be able to use.
Check out these links below for more free printable word searches.
The following two tabs change content below.
Latest posts by Isa Fernandez (see all)