Enjoy this fun and free Christmas tree name craft for preschool students.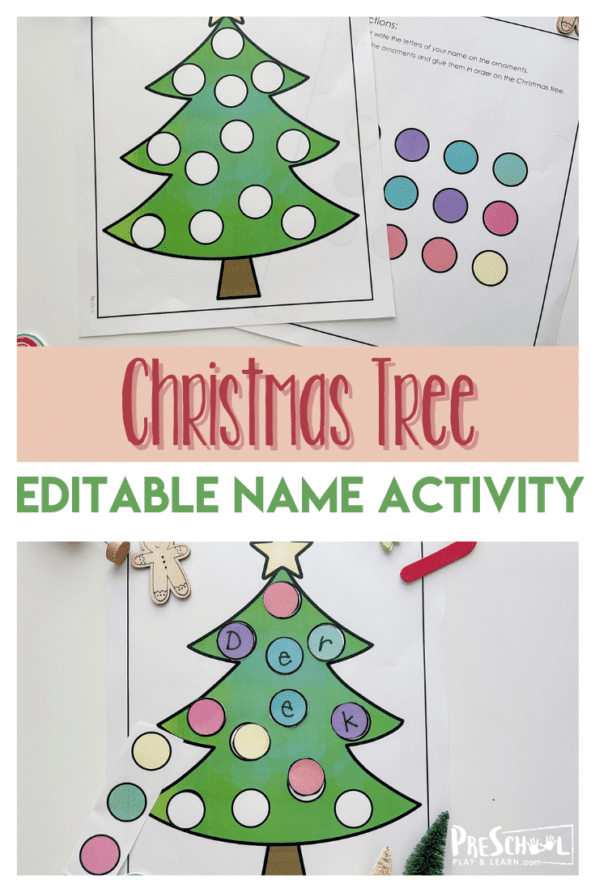 Your preschoolers will love this fun and free name craft in the form of a Christmas tree. This free printable download lets you edit the template first so that you can add your child's name for them to trace out easily.
All that you will need for this free low preparation craft for preschoolers are markers, scissors, and glue in addition to the printable.
Trace the letters on the ornaments of the tree to decorate the Christmas tree with your name. This is a great free craft because you can customize and personalize it special for each individual child.
You also have the option to leave the template completely blank if your student is at that age where they are trying to practice writing their names on their own without having to trace the letters.
You can skip cutting out all of the circles if you would prefer to use the big dot markers instead. They work great for this craft.
Your preschool students will love this fun and free Christmas tree craft where they get to practice spelling out their name too. What a fun way to practice spelling your out name by getting to decorate a pretty Christmas tree too.
Check out these links below for more great free Christmas related activities for your students.
The following two tabs change content below.
Latest posts by Isa Fernandez (see all)