Do your kids love learning about animals? Use this awesome free printable worksheet for teaching your kids all about the different parts of a penguin.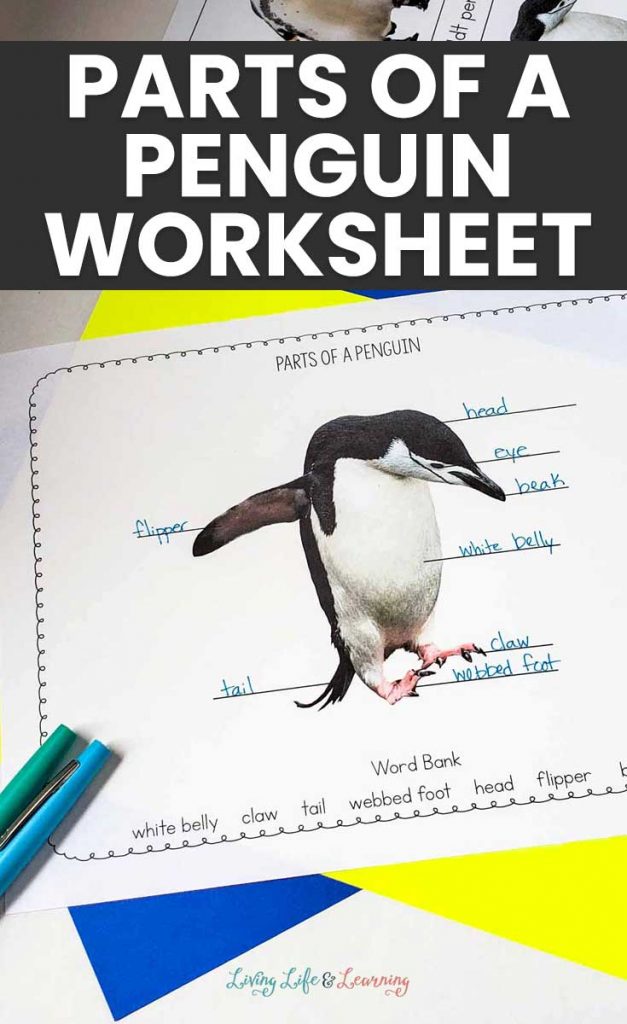 You can easily add these excellent parts of a penguin worksheets to your daily science lesson study plans for teaching your kids at home or you can print these worksheets out to use in a classroom full of students.
Have fun with your students while learning at the same time all about the parts of a penguin with these helpful free printable worksheets.
At the bottom of the worksheet is a word bank provided with a bunch of different words that are relevant to the different body part names of a penguin. Use the words given to you in the word bank to choose one to write down on the paper in the spots that ask you to label the penguin's body parts.
A fun alternative idea to writing the words from the word bank to label the parts of the penguin is to cut and paste the words at the bottom of the page. Instead of focusing on handwriting practice this helps strengthen your child's fine motor skills.
Check out these links below for more free printable animal worksheets.
CLICK HERE for hundreds of free homeschool printables
Be sure to follow the Free Homeschool Printables and Worksheets board on Pinterest!
The following two tabs change content below.
Latest posts by Isa Fernandez (see all)