Use this super helpful, fun, and free to print parts of a butterfly worksheet pages to add to your current science study lesson plans to make learning fun for kids.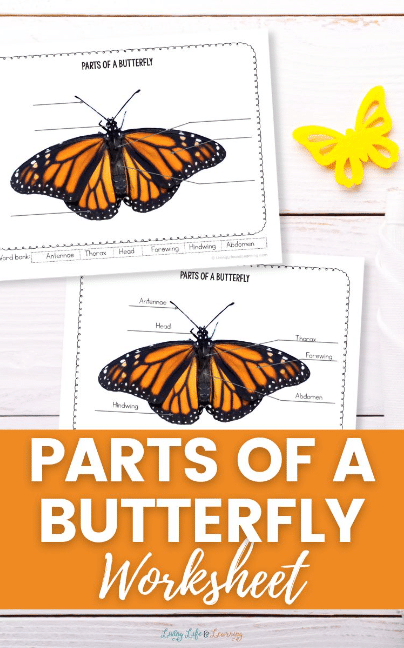 Tons of kids love butterflies, they're very pretty to look at and fascinating to learn about. There are bunch of different science unit studies to use for learning about butterflies; these worksheets can go along with any kind of butterfly unit study you may already have in place to use.
Multiple grades can benefit from using these fun and free to print butterfly themed learning worksheets. With this fun and free activity worksheet set your kids will learn all the parts of a butterfly and be asked to label a butterfly page.
This is a great way to make learning more fun and easy to understand for kids. It's a great way to switch up learning styles in school to keep your kids engaged and wanting to keep learning instead of growing bored or irritated. When kids like learning they remember more of what they study in school.
You can use these butterfly learning worksheets in homeschool, or if you're in charge of a larger classroom in school full of students who are all learning at the same time.
Check out these links below for more free to print butterfly activity pages.
The following two tabs change content below.
Latest posts by Isa Fernandez (see all)