Download and print out this super great fun and free printable pancake themed tic tac toe activity game that you can give to your kids to have fun doing together.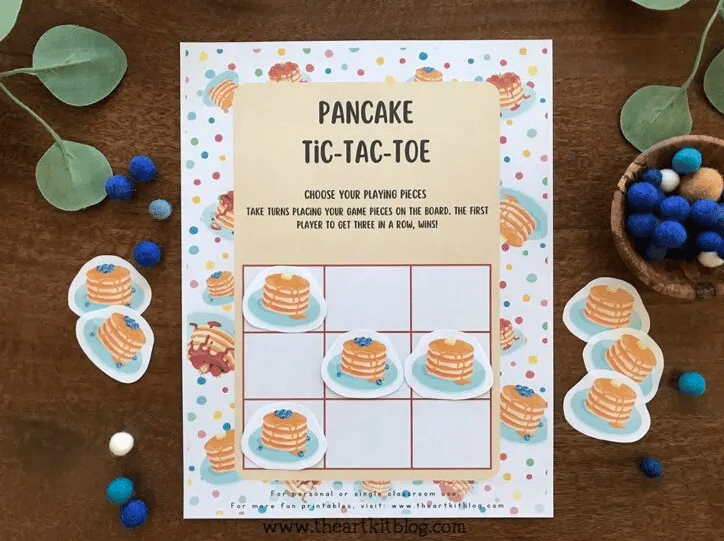 Kids will often times grow bored easily and complain so it's always a good idea to have some different kinds of free printable activity games like this super easy and free to download and print pancake tic tac toe game to be able to give to your kids to keep them busy, entertained, and occupied.
Everyone knows how to play tic tac toe and if not it's super easy to teach. Kids, teenagers, and adults alike can find enjoyment in playing tic tac toe which makes it perfect for the whole family to be able to do together.
This free printable pancake themed tic tac toe game comes with one tic tac toe board and four different styles of pancake stacks to choose from for your players of the game to pick out to use in each round.
If you have a laminating machine available to use that works then it's highly recommended to use it on this activity so that your game board and pieces have better durability and last much longer for more future fun.
Check out these links below for more free printable activity pages for kids.
The following two tabs change content below.
Latest posts by Isa Fernandez (see all)