These free easy printable worksheets are great to help your kids with addition in math.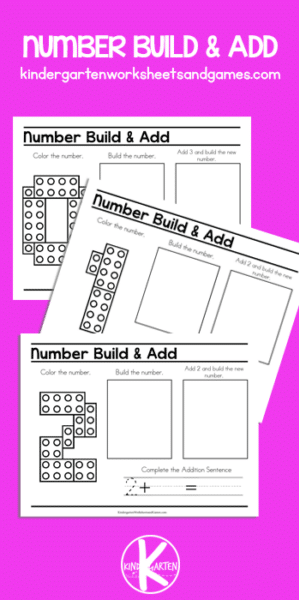 These free printable worksheets are great for kids who need a little extra help with math and addition. Your kids will love the activities in these worksheets.
Follow the directions given on each of the papers and start by coloring the numbers on the pages. Next build the number in the blank column. Keep adding and building numbers.
These worksheets help kids build patience, hand motor skills, and understand how numbers work.
Let your kids practice addiction problems with these excellent free printable math worksheets for kids.
Your students will learn more about numbers and how to add them together when they get to use these great awesome free printable number worksheets.
These free printable number worksheets work great for young students in preschool, pre-k, kindergarten, and first grade.
A good idea might be to laminate the pages if you have the option to so that the printable worksheets last longer for the kids to use.
These free printable worksheets are great to use for teaching your kids at home, or you can easily print them to use in a classroom full of students.
Check out these links below for more great free number worksheets for kids.
CLICK HERE for hundreds of free homeschool printables
Be sure to follow the Free Homeschool Printables and Worksheets board on Pinterest!
The following two tabs change content below.
Latest posts by Isa Fernandez (see all)