Your students can learn so much using these number ten worksheets. This free printable pack comes with a ton of different activities surrounding this specific number where kids can learn its value and so much more.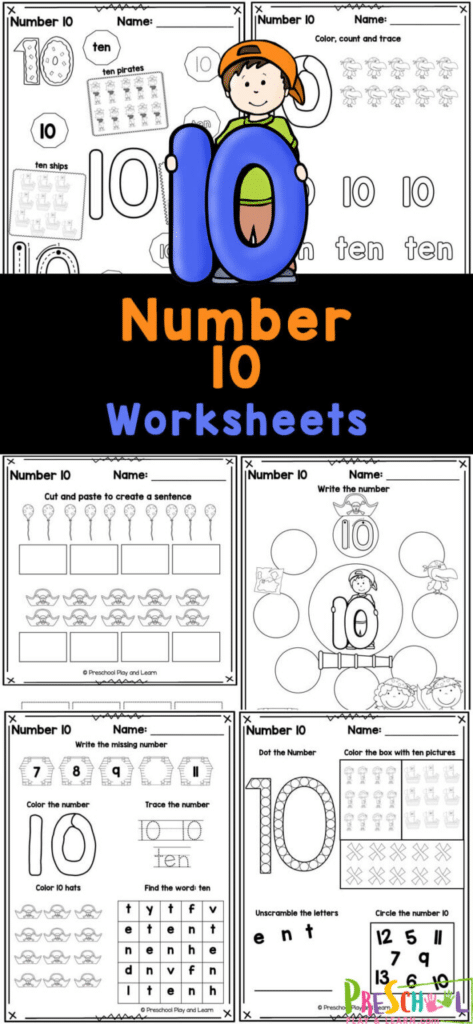 These number ten worksheets are fun and contain a ton of knowledge for kids to obtain. These worksheets focus on the number and show learners the different ways they can see and write the number. With all these different activities, learning will never get stale with these number ten worksheets.
Each page comes with a couple of different activities on them. These range from number finds to coloring sections where kids can test their skills and have some fun. There are also tracing sections where kids can work on their penmanship and spelling. These tracing sections cover both number writing and writing the word out as well.
These pages contain a ton of activities and are bound to be a great time for your students. You can have these number ten worksheets printed for your students to enjoy today using the link down below. This printable pack is free and only require a printer for your kids to get learning while having fun.
Check out these links for more number related worksheets.
The following two tabs change content below.
Latest posts by Isa Fernandez (see all)