Your little kids will absolutely love having fun while getting to learn and play with these cool road looking number mats.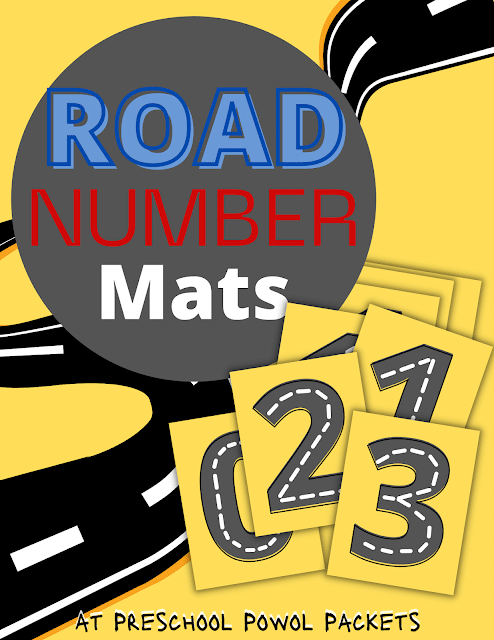 These free and printable number mats are road themed and cool looking for kids to enjoy. Learning numbers is an important part in early childhood development.
Learning new things can be frustrating, especially when they don't seem to just get it easily right away. Don't be discouraged though, use these easy and fun number mats to help kids learn their numbers for the first time.
This low preparation exercise is a great way for young kids to build their number recognition skills and they can do so while playing with these free number mats.
A fun way to let your kids play with these free road looking themed number mats is to let your kids use their toy cars, if they have some. They can drive their toy cars up and down the roads on the number mats.
Use these excellent free printable road number mats for your kids personal use at home or you can print out multiple copies to use in a classroom full of students.
These free number mats are great for young children and children of all ages.
Check out more of these great links below for extra free number mats for kids.
CLICK HERE for hundreds of free homeschool printables
Be sure to follow the Free Homeschool Printables and Worksheets board on Pinterest!
The following two tabs change content below.
Latest posts by Isa Fernandez (see all)