If your students love learning about different kinds of animals, then check out these free to print nocturnal and diurnal animal worksheets that are going to be perfect for you to use!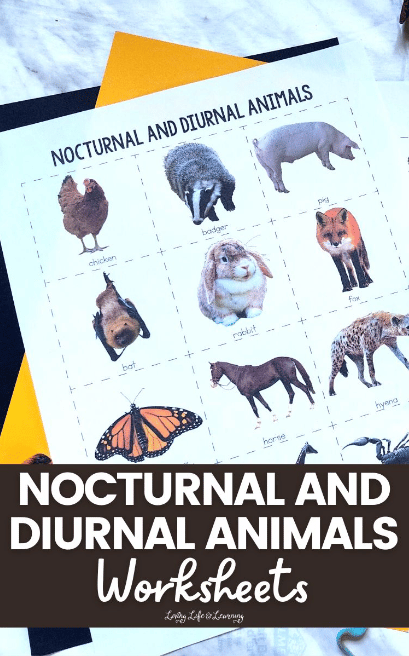 These fun and free printable nocturnal and diurnal animal worksheets are absolutely great for you and your students to be able to add to your current unit study lesson plans for studying different kinds of animals in school this year.
You can also take these fun and free printable nocturnal and diurnal worksheets on a field trip planned to the zoo or somewhere else where you might be able to spot these kind of animals in real life after reading and learning so much more about them.
Learn about the different between nocturnal and diurnal animals and check out the examples they have of both kinds of animals with this wonderful free printable worksheet set.
Cut out the multiple squares with different kinds of nocturnal or diurnal animals safely with scissors and give them to your kids to be able to sort, or if they're old enough they can cut out the pieces themselves to practice hand and eye coordination abilities.
Check out these links below for more free printable animal worksheets.
The following two tabs change content below.
Latest posts by Isa Fernandez (see all)