New years is a fun time of the year for review worksheets. Make learning fun with these free printable activity worksheets.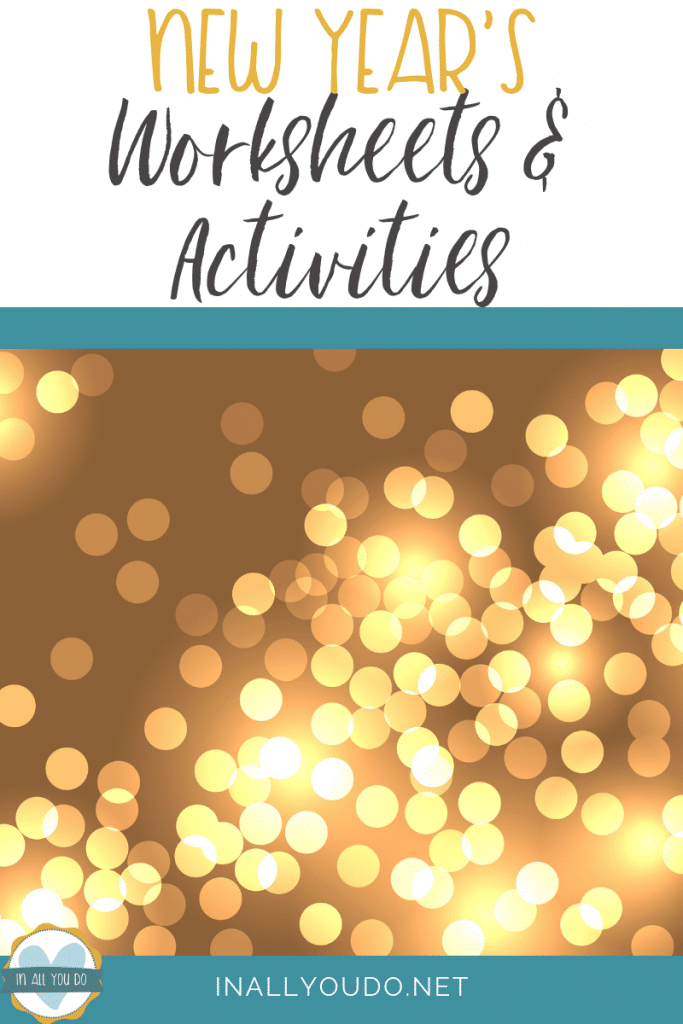 These new years themed free printable worksheets are perfect for the whole family to be able to do together. It's wonderful for kids of all ages so that no one can feel left out.
These free printable new years activity worksheets work great to add to any kind of lesson study plan that you might be using at home or in a classroom.
Enjoy this free low preparation printable activity for kids to enjoy this new year. For some classes or homeschool co-ops you might be planning fun back to school beginning of the year parties for kids to have fun returning to class.
These easy worksheets are a great way to keep your students occupied and pass the time in between doing their regular homework and getting back to a full school load schedule again after taking a break for the holiday season.
Kids can have fun with these free printable activities that include new year goal setting tracker pages, crossword puzzles, and writing activities.
There are multiple practice sheets for helping your kids that are learning how to read and write in cursive. The free new year printable pack also comes with several writing prompts for your students to use.
Check out these posts below for more great free printable new years activities for your kids.
The following two tabs change content below.
Latest posts by Isa Fernandez (see all)