Celebrate National Anthem Day on March 3rd and learn about President Herbert Hoover who made the National Anthem for the United States of America.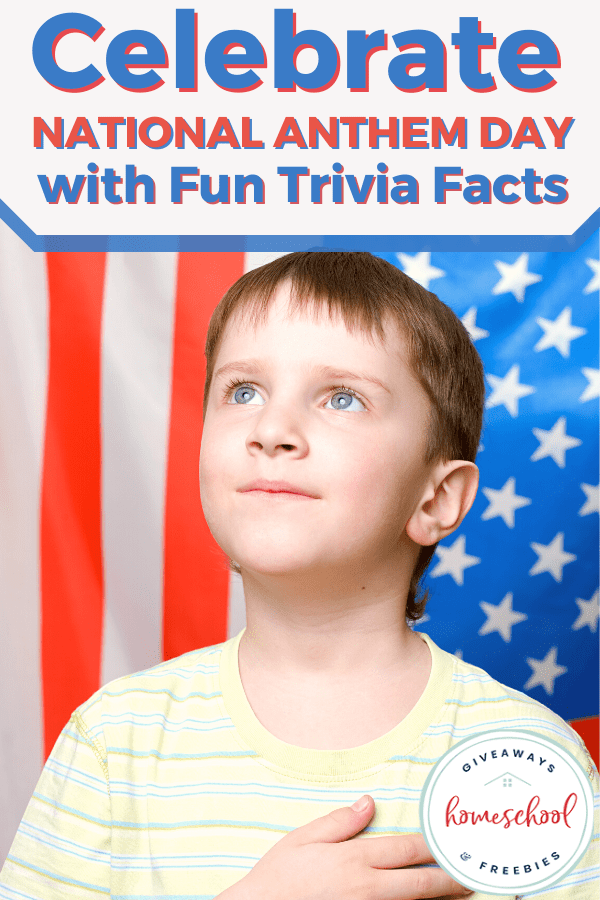 These are plenty of easy and fun facts that your kids of multiple ages can be able to learn and use to celebrate National Anthem day coming up next week.
The National Anthem, which is also known as the Star Spangled Banner, was created in 1931 made official by President Herbert Hoover but written by Francis Scott Key. There are originally four stanzas to Francis Scott Key's poem, but usually people only sing the first verse.
These are fun and free important facts to learn that you can easily teach your kids of any age from the comfort of your own home or in a classroom full of students.
The song used for our National Anthem can date all the way back to the War of 1812 at Fort McHenry when Francis Scott Key first started writing it during the war against the British.
A fun idea would be to have your kids memorize the Star Spangled Banner or use it as copy work practice. Before we had the Star Spangled Banner to have as our National Anthem we didn't have one and just sang the patriotic favorite, 'Hail Columbia.'
Check these links below for more free printable worksheets.
CLICK HERE for hundreds of free homeschool printables
Be sure to follow the Free Homeschool Printables and Worksheets board on Pinterest!
The following two tabs change content below.
Latest posts by Isa Fernandez (see all)