These fall themed free printable multiplication practice worksheets are the perfect thing for adding to be apart of your current math study lesson plans in school.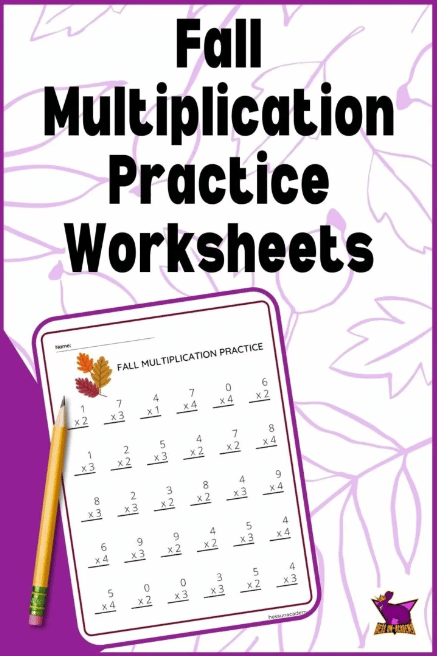 These free printable multiplication worksheets are designed for your kids to be able to use with ease and have fun while doing them too.
The fall themed free printable multiplication worksheets are great to be able to add to be apart of your school for the new school year coming up for your kids to use as review for getting back into the habit of studying after summer break or to use for learning a new topic for the first time.
Practice going over each times table problems with your kids and help them through each one if they need the extra help so that you can make sure that they are understanding and fully comprehending what they have learned.
Making math fun to learn helps kids stay engaged, entertained, and retain more of what they learn which will help them later in their normal math studies.
You can also use these free printable fall themed multiplication math worksheets as review or pre-tests to give to your kids for extra study practice before taking math tests in their school.
Check out these links below for more free printable multiplication worksheets.
The following two tabs change content below.
Latest posts by Isa Fernandez (see all)