Have fun with your kids learning consumer math with this easy to understand money budget worksheet!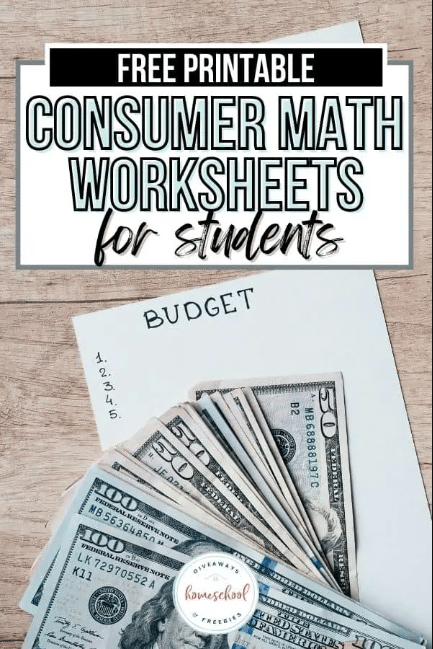 Your kids can have a great time learning more about money and money management with these awesome worksheets. These printable go over how to budget money monthly, what to list out for monthly expenses and how to manage it all in a simple way.
This is perfect for all ages and is an exercise anyone can benefit from. There is a check balancing worksheet, and has a worksheet for writing checks. All the activities with these pages are very detailed but are also simple enough for younger students to learn the importance of taking care of finances.
It is important to introduce these things to kids before they have to start managing their own money so that they can be able to make the right decisions with money. It is very easy for there to be a pressure when getting into the real world and a lack of knowledge on how to handle it.
You can get these worksheets easily by simply having a printer. The link below will get you access to download this printable pack for free and have them ready for your kids today.
Click these links to get more money related printable packs.
The following two tabs change content below.
Latest posts by Isa Fernandez (see all)