Muzology is a proven, music-based digital platform that enhances learning by boosting retention, motivation, and engagement. Muzology equips students with fundamental pre-algebra skills. Muzology exists to eradicate performance gaps in K12 education and enable ALL learners to reach their full potential.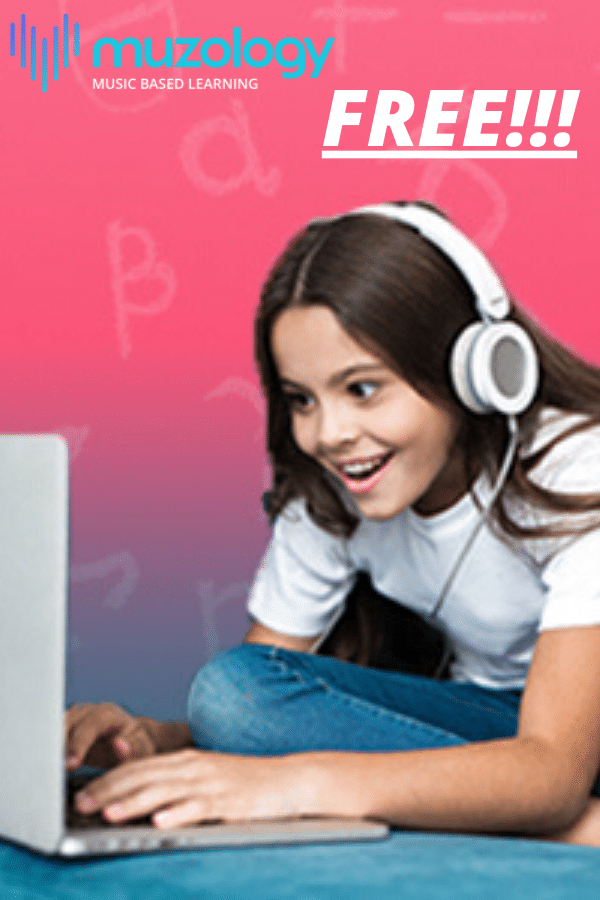 Muzology's innovative platform is based on the premise that many students struggle with learning, yet know the words to countless pop songs. That's because music directly activates brain regions critical for successful learning: memory, attention, motivation, and emotion. Muzology harnesses the power of music to create an iterative learning system that specializes in algebra readiness and teaches critical math skills, algorithms, and procedures.
We assembled a team of hit songwriters, learning experts, and curriculum
specialists to create a series of relevant and engaging math music videos
that present music as a credible pedagogical tool.
Muzology's songwriters and producers have worked with artists such as Ariana Grande, Justin Bieber, Beyonce, Taylor Swift, J-Lo, Wyclef, Selena Gomez, Carrie Underwood, Usher, Pink, Meghan Trainor, Shakira, and Nicki Minaj. The results have been amazing.
Students using Muzology go from failing to passing pre-algebra quizzes in a single 15-minute session. After just months on Muzology, students' grades go from Fs and Ds … to As and Bs!
MORE ABOUT Muzology: Founded in 2015 by learning expert Dr. Lana Israel and Bob Doyle, longtime manager of Garth Brooks, Muzology is a Nashville-based company dedicated to enhancing performance through the power of music.
Muzology's mission is to use music and science to increase performance and optimize potential. Following a successful small-scale randomized controlled trial in 2015 and pilots in Knoxville, TN (2016/17 academic year) and Tampa, FL (2017/18 academic year), Muzology is now being implemented throughout the country. Knox County Schools, TN has been successfully using Muzology since 2016.
The Muzology platform is being used in public, charter, and private schools in all 50 states. Recently, the Governor of Arkansas began implementing a state-wide pilot of the Muzology platform.
Muzology has received significant funding from both the National Science Foundation and the Department of Education through the SBIR and IES programs, respectively. Muzology has also been recognized as a top innovator by the SIIA, and Muzology was named one of the top innovation technology companies in the U.S. by the National School Boards Association. Founder, Dr. Lana Israel is a globally recognized learning expert who began researching memory and published her first book on the topic at age 13.
This launched Dr. Israel's career, while a teenager, as an international speaker and consultant on memory and learning. Dr. Israel is a Harvard and Oxford-educated Rhodes Scholar whose scientific research on memory has been cited over 800 times.
She has been recognized with numerous awards including a trip to the Nobel Prizes. Dr. Israel also has over 15 years of experience in the music industry, in which she worked with global superstars and pioneered data analytics strategies.
In response to Covid19, Muzology's digital learning platform is being offered free to teachers, parents, and students.
Want more math resources? Check out these great posts:
The following two tabs change content below.
We are here to help families afford the homeschool life by providing the BEST homeschool freebies, deals, resources we can find & encouragement as we walk this journey together!
Latest posts by Free Homeschool Deals (see all)