Use these nice and helpful, fun and free printable letter Z worksheets for teaching your younger students more about the letters of the alphabet either at home or at school.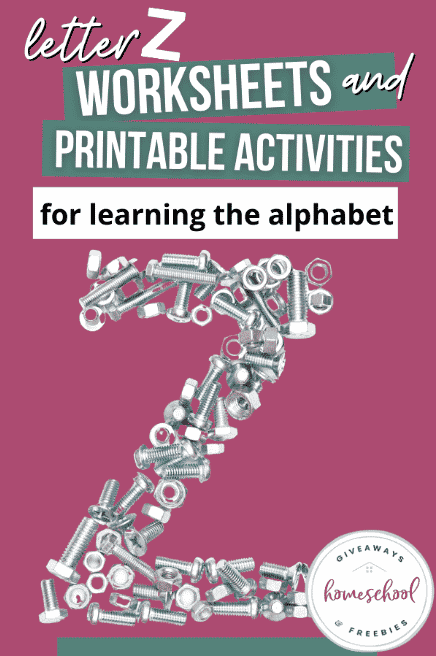 This free printable letter Z worksheet pack helps your students learn more about the letter Z by teaching them all of the familiar words that they know that begin being spelled with the letter Z.
Get wonderful easy hands-on learning activity ideas for your kids to be able to enjoy having fun while learning about the letter Z.
You can easily download and print out multiple different fun and free printable letter Z learning activity pages and keep them all together in a binder to make a little work book full of learning letters of the alphabet for your children to be able to use.
Tracing the letter Z will help your kids become familiar with the letter as well as build stronger hand coordination skills, letter formation, and fine motor skills.
There are plenty of letter Z phonics worksheets to be able to use for helping your kids with learning the sound the letter Z makes in words. All of these worksheets are great to be able to use for teaching your kids from being in the comfort of your own home, or to use in a classroom full of students at school.
Check out these links below for more free printable letters of the alphabet worksheets.
The following two tabs change content below.
Latest posts by Isa Fernandez (see all)