Help your little ones practice learning and understanding the letter B with these excellent, fun, and free printable letter B mini coloring pages.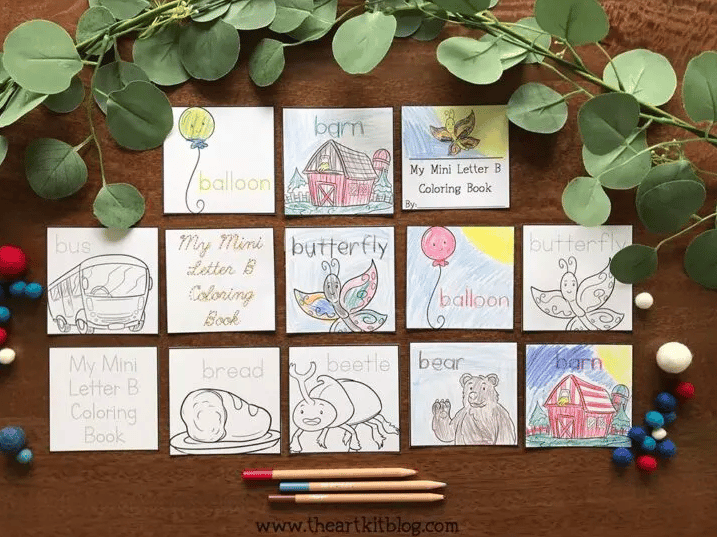 You can easily download and print out these fun and free printable letter B mini coloring book pages to use to give to your kids to be apart of their school lesson plans this year and for help for learning about the different letters in the alphabet.
If your preschoolers and kindergartners are learning the letters of the alphabet, then this fun and free printable letter B coloring page set is just the perfect thing for you.
What's great about this free printable letter B learning activity is that you can print out the coloring pages for your kids to use, then cut them up small sized and collectively turn them all into one mini coloring book for your kids to have as a keepsake and also to look back on for review in school while learning.
This is a great free printable for teaching multiple kids at the same time about the letter B, whether you're in a classroom with multiple students, or if you prefer teaching your kids more one on one style from being in the comfort of your own home.
Check out these links below for more free printable letter learning activities.
The following two tabs change content below.
Latest posts by Isa Fernandez (see all)