Do your students love to draw? Teach your kids easy step by step how to draw multiple different types of dinosaurs with these fun free printables.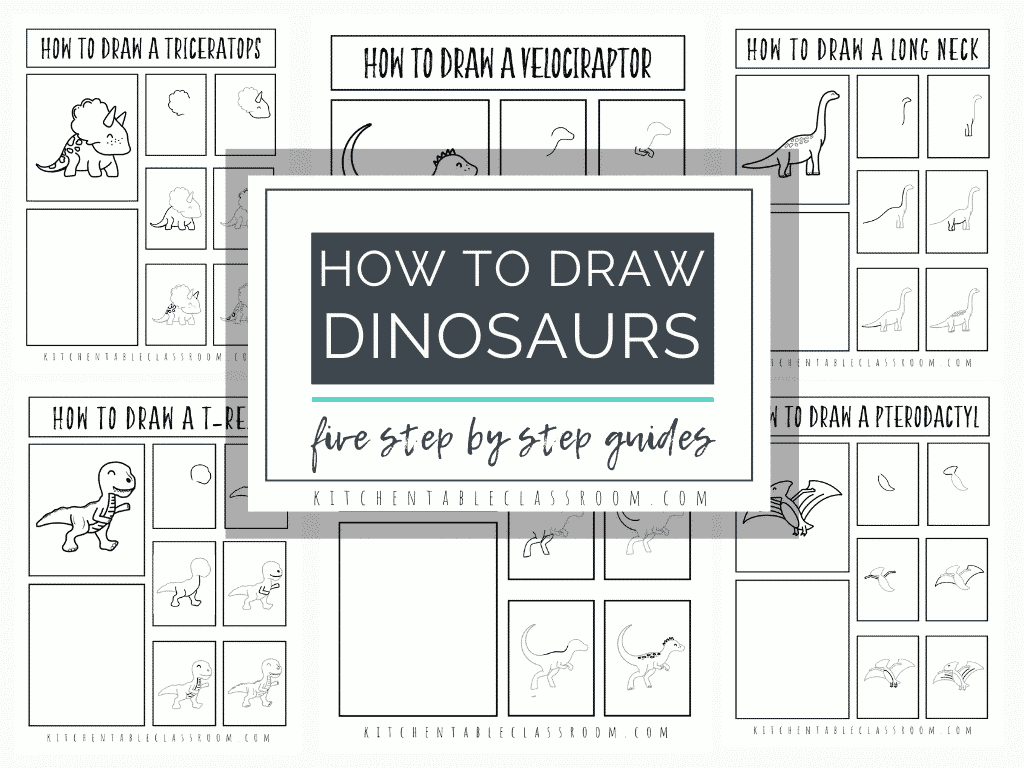 Kids of all ages love dinosaurs. Learn how to draw dinosaurs easy by following these step by step directions.
Don't let the idea of drawing a big dinosaur intimidate you. Whether or not artistic abilities come easily to your child, you'll be amazed at how easy the instructions break down how to draw using simple shapes and lines.
Enjoy these free step by step instruction printables on how to draw five different types of dinosaurs.
Learn how to draw a triceratops, t-rex, long neck dinosaur, pterodactyl, and velociraptors.
In just a few easy to follow steps, simple shapes and lines come together created by your students to make wonderful looking dinosaurs they will be so proud of.
Easy steps make it fun for kids of all ages to enjoy.
Show off your child's new drawings by hanging them on the refrigerator or hanging it on the wall.
After you finish drawing your five new dinosaurs, color them in with your favorite crayons, markers, and colored pencils. Another great idea for decorating your new dinosaur drawing pages is by using paint and/or glitter.
Looking for more step by step helpful drawing guides? You'll love these!
The following two tabs change content below.
Latest posts by Isa Fernandez (see all)