Use these helpful free printable Spanish flash cards to practice learning how to say different body parts in Spanish.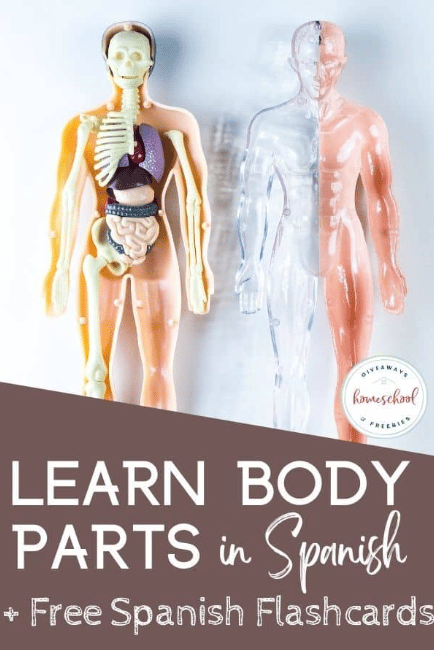 These are the perfect free printable Spanish flash cards to be able to use for learning the Spanish names of body parts. You can easily download and print out these free printable flashcards to be able to add them to your current study lesson plans for teaching your kids how to speak Spanish.
The best time to learn a new language is when you're actually a young kid because that is when your learning ability is at it's sharpest and then you'll spend more time in your life practicing and getting to use the language but it's never too late to learn a new language too.
Being able to speak multiple languages comes in handy when traveling to different places and countries. A lot of different places speak Spanish as well as English. It also helps when your kids grow up and are old enough to get jobs. Jobs are more likely to hire people who speak more than one language, and in some areas it's required.
You can easily use these free printable Spanish flash cards for teaching your kids from being in the comfort of your own home, or using them in a classroom setting full of a bunch of students who are all learning at the same time.
Check out these links below for more free printable Spanish learning activities.
CLICK HERE for hundreds of free homeschool printables
The following two tabs change content below.
Latest posts by Isa Fernandez (see all)