Check out this wonderful, helpful, free printable L blends worksheets that you can download and easily for your students who are beginning to learn how to read.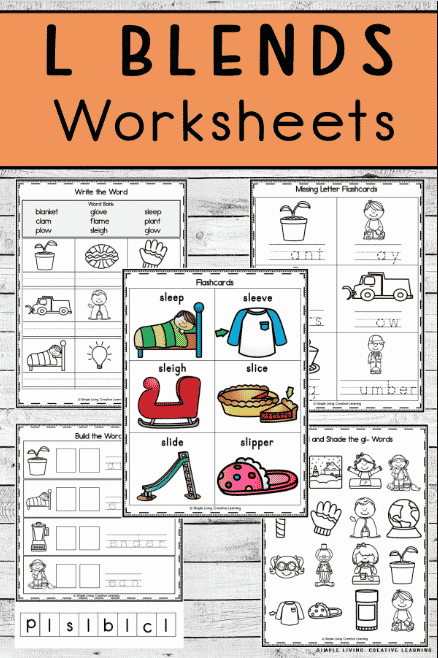 This free printable pack of worksheets includes words that begin being spelled with BL, CL, FL, GL, PL, and SL. Helpful free printable worksheet packs like this one are great for extra help, practice, and review for your children who are beginning to read.
Whether your children are just learning how to read for the first time, or have been trying for a while but seem to have some struggles, these free printable L blend worksheets are just the perfect thing for you guys to be able to use together.
Easily download and print out these excellent free printable L blend worksheets to be able to add them to your current study lesson plans in school for learning how to read better and easier.
This free printable pack of letter L blends comes with eighty pages and twelve different learning activities for your kids to be able to have fun while learning at the same time.
Also included with this free printable pack of L blend worksheets are posters that you can choose to print in color, or in black and white. There are cut and paste activities, finding missing letter flash cards, and there are six words for each type of letter L blend sounds.
Check out these links below for more free printable letter worksheets.
CLICK HERE for hundreds of free homeschool printables
Be sure to follow the Free Homeschool Printables and Worksheets board on Pinterest!
The following two tabs change content below.
Latest posts by Isa Fernandez (see all)