Learn all about the history behind Jamestown with this free printable flip book activity for your students.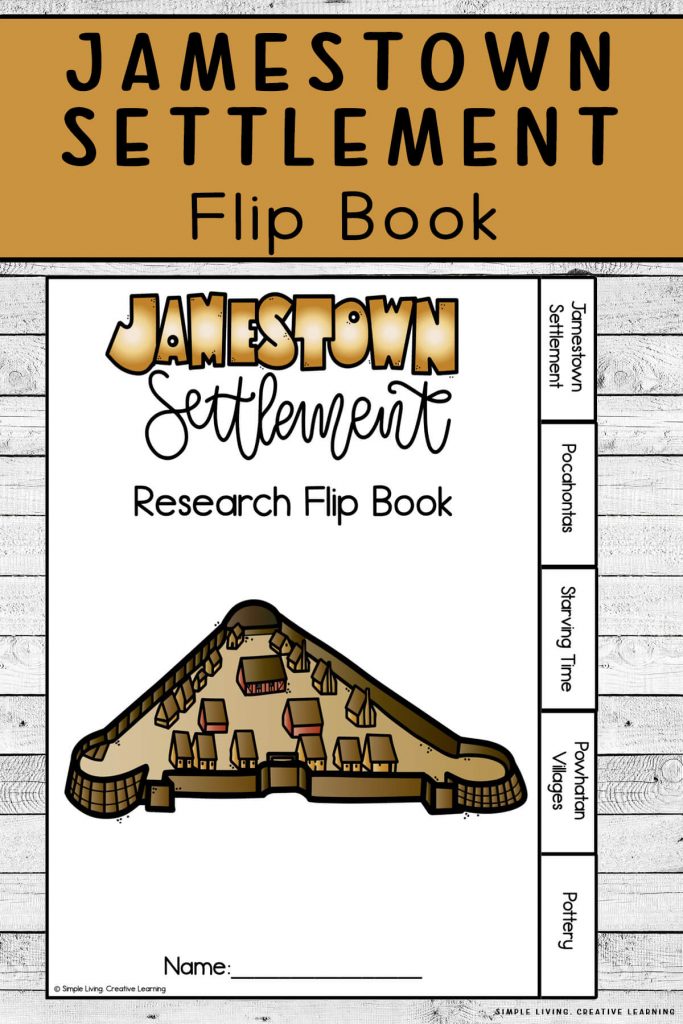 Jamestown was the first permanent English settlement in America, learn all about it with this free printable flip book activity for kids.
Use this free printable flip book activity in your history study lesson plans at home or in a classroom full of students. Print it out and put it together, write your student's name on the front so that they can keep it to look back on later.
The Jamestown settlement was founded in 1607 and established by men who left England for America. Use the free printable flip book to learn about the history and order of events of what happened when Jamestown was founded.
Included in with this free printable history flip book activity are the historical events and the order in which they happened at Jamestown.
Learn all about the beginnings of the Jamestown settlement, Pocahontas, starving times, pottery, and Powhatan Villages.
There are plenty of spaces available with these free printable history worksheets for your kids to practice writing and taking notes about what they just learned about Jamestown. It's a good way to practice reading comprehension and building strong handwriting skills.
Check out these links below for free printable history lessons.
CLICK HERE for hundreds of free homeschool printables
Be sure to follow the Free Homeschool Printables and Worksheets board on Pinterest.
The following two tabs change content below.
Latest posts by Isa Fernandez (see all)