Have fun studying and learning more about insects with this super fun and free to print insects activities book for kids.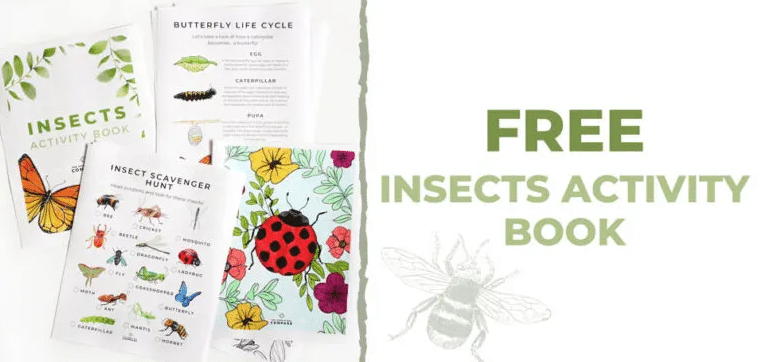 Lots of kids love learning about bugs or other things in nature so you can download and print out this insects activities book for free and give to your kids to make learning fun and easy whether it's for school or just a fun outside project.
Included with this super fun and free to print insects activities book are different insect life cycles, learning parts of an insect, insect word search, types of bees, a scavenger hunt, and even more for your kids to have fun with for hours.
This is the perfect type of learning activity for kids of multiple ages and grade levels to be able to use which makes it great for siblings and friends to be able to share with each other regardless of possible age gaps of if you're teaching multiple kids at one time.
Enjoy using the flash cards and coloring pages included with this free to print pack of insect activity pages for kids. You can use this pack of worksheets as apart of unit studies in school, or you can have them just to use for fun and keep your kids busy, entertained, and occupied for hours to come.
Check out these links below for more free printable insect learning activities.
The following two tabs change content below.
Latest posts by Isa Fernandez (see all)