Use this wonderful, fun, and free printable human life cycle worksheet to help teach your children about the process of the human life cycle and the different stages of life that people go through.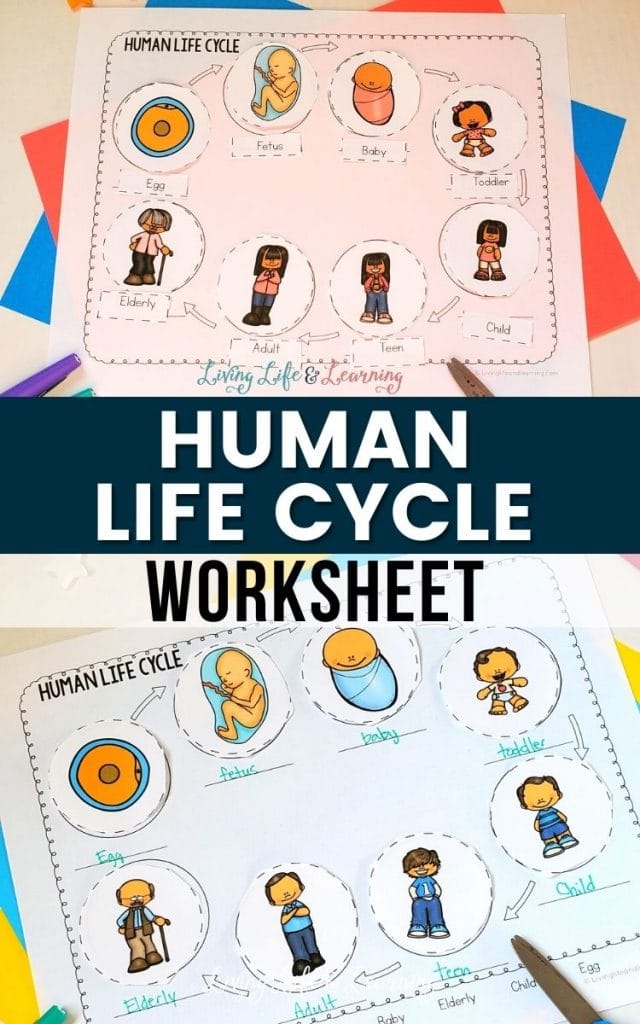 This free printable human life cycle worksheet is super helpful for teaching your students of many different ages the different stages that we go through as humans in our lifetime.
Help your students learn how we begin existing from when babies start in the womb to being born and growing up as a human.
This is a wonderful low preparation, mess free learning activity that you can easily download and print for free to use for teaching your students either from being in the comfort of your own home, or using to teach a classroom full of students who are learning together at the same time.
Students of multiple different ages can benefit from using this free printable human life cycle worksheet so that means you can teach your children at home together even if there are age gaps.
Easily download and print this awesome fun and free printable human life cycle worksheet and add it to your current science study lesson plans that you may already have planned out for teaching your kids this school year.
Check out these links below for more free printable life cycle worksheets for kids.
The following two tabs change content below.
Latest posts by Isa Fernandez (see all)