One of the luxuries of homeschooling is that you get to control yours and your child's schedule! You get to choose the curriculum, the activities, and the field trips! But, you may wish to have a little guidance on what makes a good field trip and how to find them according to your location. Check out How to Find Homeschool Field Trips In Your State for Hands-On Learning!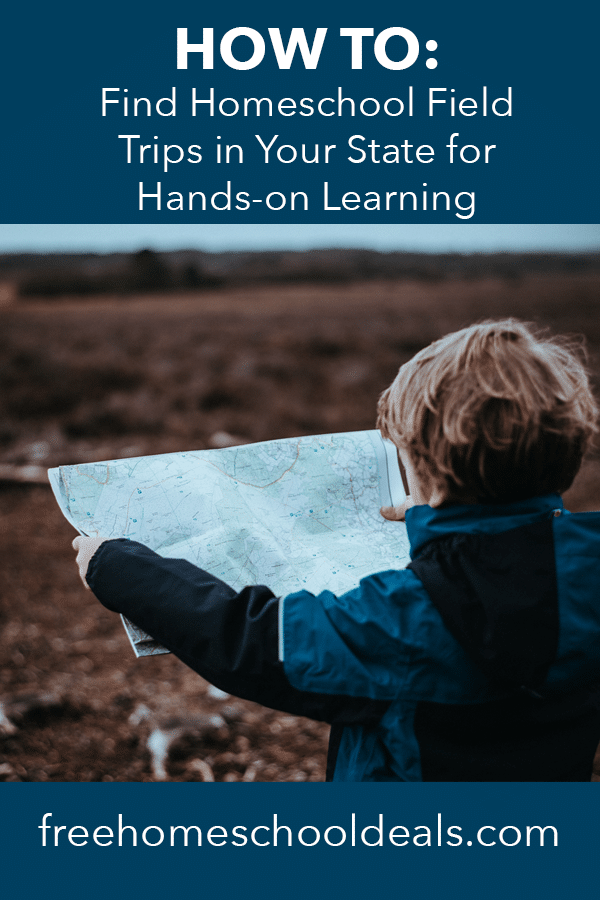 What makes a good field trip?
A field trip is a big extension activity for whatever skills you're practicing in your homeschool or whatever topics you're discussing. You could use it as a way to warm up to a new unit or a great unit or topic ender.
You want it to be fun, of course, but that shouldn't be the ultimate aim. You want to find activities and locations that will help your budding learner to expand their knowledge and to be able to apply whatever they've been learning.
For example, create a research project where your child must go to a location, such as a historical site, to do real-life research to complete their project. Or, head to a garden center or a public garden to learn about how plants grow. Buy seeds and apply the learned skills at home.
There are so many ways you can use field trips to tie into your curriculum and enhance your child's knowledge. All you need to do is a little preparation. You'll be right there the whole time, so you can mold the activity to just how you want it. Don't forget to bring tools with you: a camera, notepad, graphic organizer, and more!
Great field trip ideas
There are so many things to do and places to go! Just to get you started, why not think about:
Touring a historical site
Heading to the local farmer's market
Visiting the hospital
Going to your local art museum
Visiting a national park
Interview a professional
and so much more!
Where to find good field trips, field trip ideas, & more!
Homeschool Field Trips: Here you can find great field trip ideas by state! Simply click on your state or a state you'd like to visit, and find a plethora of activities to do all available in your state!
Free Field Trips: If your homeschool is on a tight budget, don't worry. You don't have to miss out on great field trips! Check out great ideas for free field trips from Homeschooling Ideas.
Hip Homeschool Field Trips by State: Find links to great field trips for each state, organized by city! You can find this list at Hip Homeschool Moms!
Field Trip Guidelines for Homeschool Parents: You will find a wealth of resources here on A to Z Homeschooling from field trip forms, to tips on how to tour museums, to tips on how to make great field trips. There are also links to good field trips in each state.
A Year of Homeschool Field Trips PLANNED: Check out Play Teach Repeat to find a list of homeschool field trip ideas organized by the months of the year. It provides seasonal and holiday-themed ideas to make your field trips the best they can be!
Other helpful links:
The following two tabs change content below.
Keri
Keri is a former elementary and middle school teacher who's worked overseas for 4 years. She loves to write and so decided to pursue her writing dream!