Make sure to print out these free, easy, and fun step by step how to draw instruction worksheets for your little aspiring artists to be able to use to learn at home.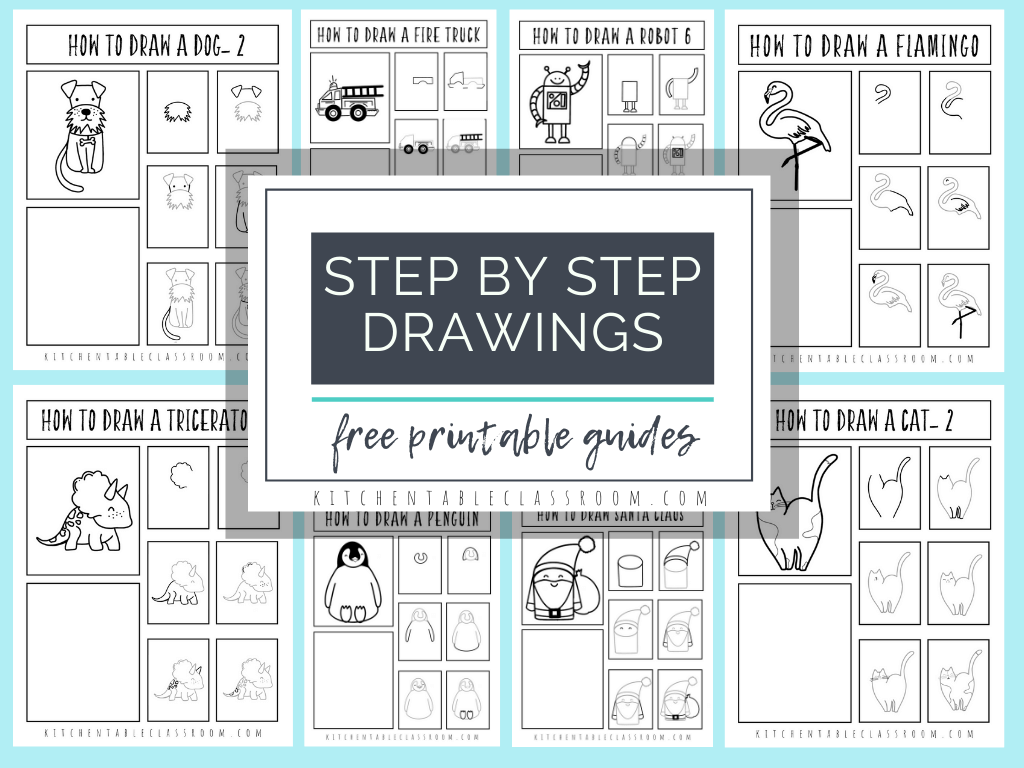 Enjoy using these free printable easy drawing ideas for kids to be able to learn how to draw a couple of different things. Your kids can learn how to draw in the comfort of their own home with no lessons with these free and easy step by step instructions that you can print for free.
With these free printable drawing worksheets, your kids can learn step by step how to draw things like robots, dinosaurs, dogs and plenty more interesting things that they will love and be able to impress their friends and teachers.
Do your kids love coloring pages, art, and drawing? Print out these how to draw worksheets for kids to give them something to help them figure out how to break down drawing into simpler easy steps.
Sometimes drawing things on your own can be scary or intimidating but with the help from worksheets like these you realize that drawing doesn't have to be hard, it can be easy by breaking it down into small steps one at a time.
Check out these links below for more free drawing worksheets.
The following two tabs change content below.
Latest posts by Isa Fernandez (see all)