Use these fun and free to print heart themed worksheets for kids to have for celebrating Valentine's Day this year, or even just to have fun with at any time.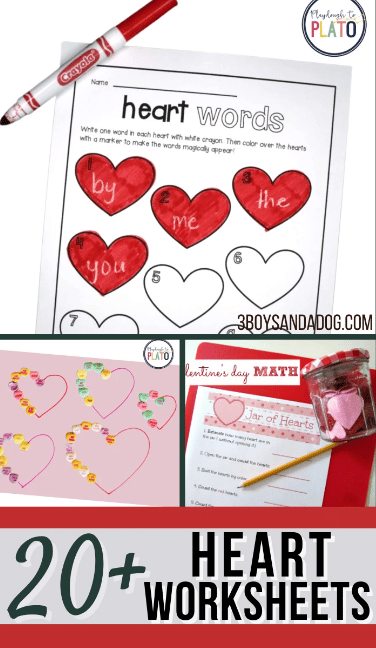 There are over twenty different kinds of heart themed worksheets for your kids to be able to pick and choose from if they'd like to figure out which ones they want to have fun doing first or at all. These worksheets are nice and easy and fit in for all occasions.
Whether you're teaching kids at home, or teaching a classroom full of students who are all learning at the same time together, these fun and free to print Valentine's Day heart themed activity worksheets are the perfect thing for any and all situations imaginable.
Easily use these heart themed activities for adding to your school plans teaching your kids this year, or just giving it to them for having fun with keeping your kids busy, entertained, and occupied from being bored. You can also have this as a fun and easy and free to print activity for kids during a Valentine's Day party for kids of multiple ages.
With worksheets that work for kids of multiple ages it's perfect for giving to siblings or friends to share regardless of possible age gaps.
Check out these links below for other more free to print worksheets and activities for Valentine's Day.
The following two tabs change content below.
Latest posts by Isa Fernandez (see all)