Try out this fun and free to print heart themed tracing worksheet pack for your younger students to be able to practice drawing hearts in perfect timing with Valentine's Day around the corner in a couple weeks.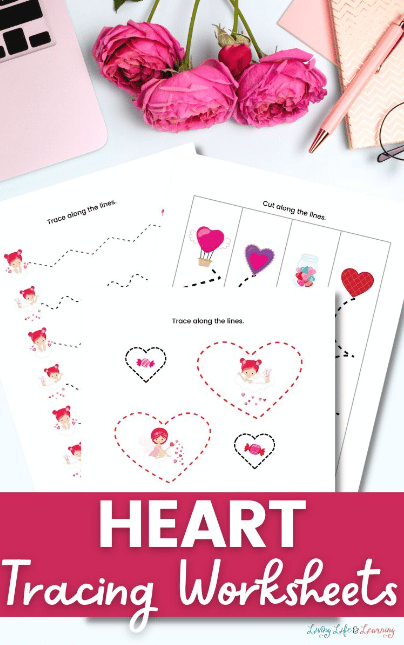 This is the most perfect fun and free to print heart themed tracing worksheets pack for little kids and younger students to practice being able to draw perfectly shaped hearts just in time for Valentine's Day coming up.
This is a great learning practice activity for kids to work on building stronger hand coordination and fine motor skills with holding their pencils and tracing carefully. It's a great way to make school fun for kids.
You can download and print to use these free heart shaped themed tracing worksheets at your leisure whatever you feel is perfect for you and works out best in your situation. A fun idea would be to save these pages for a Valentine's Day party for young kids so they have an activity to do as a group.
Make sure of course when using these heart tracing pages that you have child proof scissors to avoid any kinds of accidents or your kids otherwise hurting themselves or others around them. Keep it fun and safe always.
Check out these links below for more free to print activities perfect for Valentine's Day.
The following two tabs change content below.
Latest posts by Isa Fernandez (see all)