Check out this fun and free printable coloring page for St. Patrick's Day coming up next month very soon. Coloring pages are perfect for kids of all ages to be able to enjoy and include everybody together so that nobody feels left out.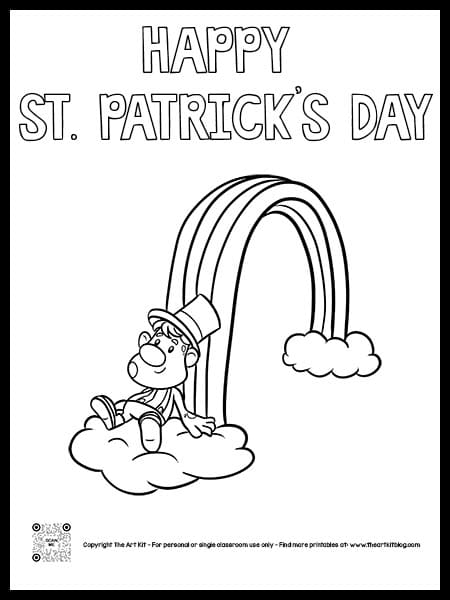 You can use this awesome easy to use and low preparation free printable coloring page to have fun celebrating St. Patrick's Day this year either with your family at home or you can print to use it for a classroom of students.
This free printable St. Patrick's Day coloring page is so cute with the rainbow and clouds at the end with the happy sitting leprechaun. The page prints in black and white which leaves an absolute blank canvas for your children to be able to enjoy coloring and decorating it for fun.
Use this free printable St. Patrick's Day coloring page to give your students a break from their normal homework and let them have fun while still sharpening their visual skills, hand coordination, fine motor skills, and color recognition. It's a great way to give your kids a break but still keep their minds so that they don't grow bored.
Check out these links below for more free printable coloring pages.
The following two tabs change content below.
Latest posts by Isa Fernandez (see all)