Use this free printable cursive coloring page for your kids to be able to have fun while learning.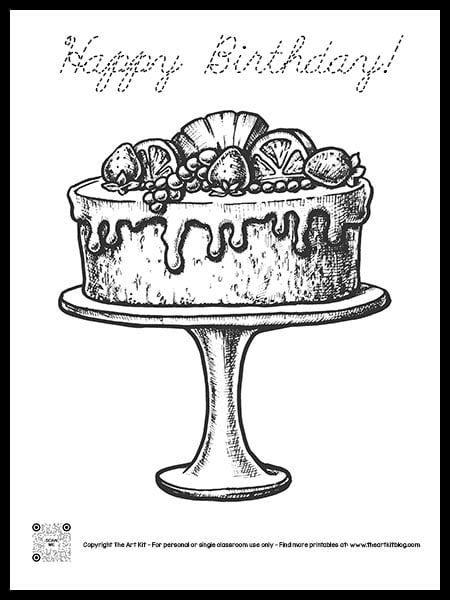 Pick out your favorite colored crayons, markers, colored pencils, or whatever else that you can think of or have around you that you can use to color and decorate this awesome fun and free printable birthday cake with fruit coloring page.
Print out this free printable happy birthday cake coloring page to use for teaching your kids of any age from the comfort of your own home or to use in a classroom full of students.
At the top of the page is a dotted sentence to trace for your kids to be able to practice reading and writing in cursive.
Coloring pages are fun for everyone to be able to enjoy doing together. Keep your kid's minds entertained and engaged with this fun and free printable coloring page that can also help with learning.
Make sure that your kids stay busy and occupied with helpful fun free printable activities such as this one. Print to enjoy for your kid's birthday no matter how old they are turning they will be able to enjoy.
Check out these links below for more free printable coloring pages.
The following two tabs change content below.
Latest posts by Isa Fernandez (see all)