Check out this free to print hand and foot print art activity that's fun for you to be able to do with your kids at home or in class together.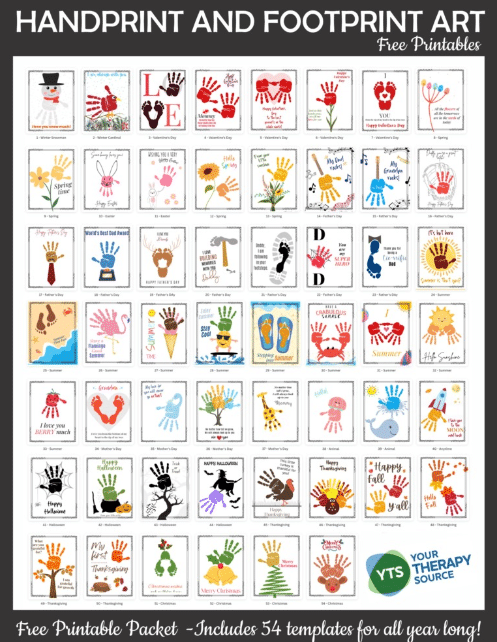 This is a great and wonderful free to print fun art activity for kids of all ages to be able to participate in which makes it perfect for friends and siblings to be able to share an experience together.
This is also a cute way to make memories and record your children's hands and foot print sizes as they get older. There are plenty of different creative ideas included with this free printable pack of hand and foot print art templates to be able to pick and choose from which ones you'd like to use first.
There are also different designs for different holidays out of the year so you can keep doing this fun exercise all year round at different times periodically with your kids.
Enjoy this easy to download and use, free to print, art activity idea with your kids and students of all ages. This is a wonderful way to keep your kids busy, entertained, and occupied without having to use or stare at screens the whole time. Keep your kids busy and having fun with hands on creative activities such as this one.
Check out these links below for more free printable art ideas.
The following two tabs change content below.
Latest posts by Isa Fernandez (see all)