Have fun learning and studying the history behind Groundhog Day with your kids with these super easy, fun, and free to print history of Groundhog Day worksheets that works for students of multiple different grades.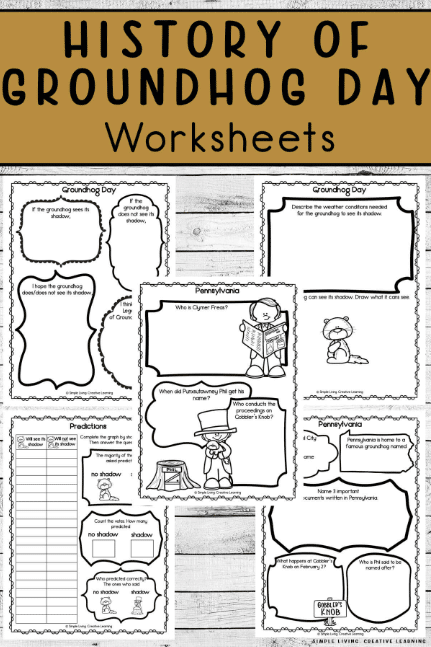 Whether you're choosing to teach your own kids from while being in the comfort of your own home, or perhaps you're in charge of a larger classroom full of students who are all learning at the same time, these wonderful, fun, and free to print history of Groundhog Day worksheets work perfectly for any and all occasions imaginable.
Since these Groundhog Day worksheets work out well for students of multiple grades it's perfect for homeschooling multiple children with age gaps at the same time.
Groundhog Day is on February 2nd so there is still plenty of time to get together worksheet pages for unit studies for learning about the history of this holiday.
Included with this free printable learning history activity are reading activities, writing a newspaper article, learning about the state of Pennsylvania, the historical tradition of seeing a shadow or not, and much more that can make learning fun and easy for your kids and at no cost to you!
Check out these links below for more free printable Groundhog Day learning pages.
The following two tabs change content below.
Latest posts by Isa Fernandez (see all)