Use this easy to download and free to print fruit themed lined writing paper for all of your writing needs. You can take notes, practice reading comprehension, do creative writing assignments, and more!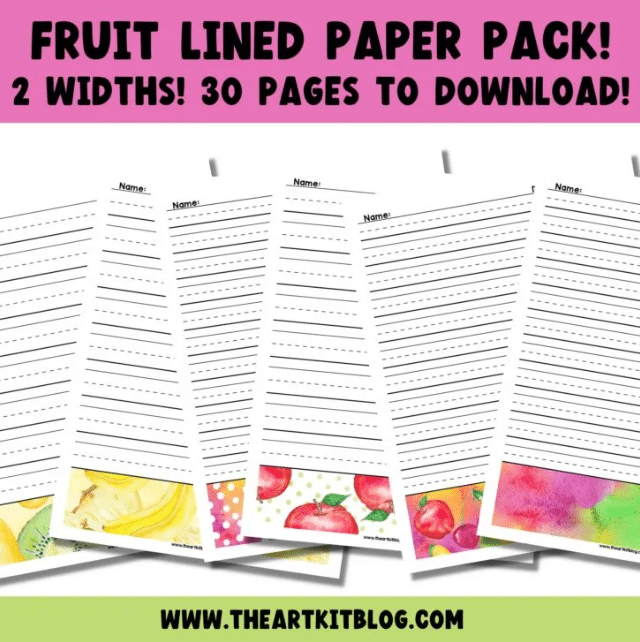 There are thirty pages total included with this free to print fruit themed lined writing pack of pages with different fruits on each page for your children to pick and choose from to keep it new and interesting for your students.
Enjoy adding this free to print pack of thirty different fruit themed lined writing pages to any kind of current study plan you have for your kids in school, they work great for multiple different ages and grade levels.
Kids of all ages, and even adults too, can find these free to print fruit themed lined paper pages useful for multiple purposes. Adults can use these pages for making lists, writing down what items the family needs from the next grocery store run, or writing letters to send off in the mail to family members and friends. Students can use the pages in school for multiple occasions.
Pre-lined pages are so great for multiple reasons. Your kids can use the lines to stay inside of while practicing their spelling and penmanship skills. You can use lined papers for note taking, and creative writing purposes in school.
Check out these links below for more free printable writing activities.
The following two tabs change content below.
Latest posts by Isa Fernandez (see all)