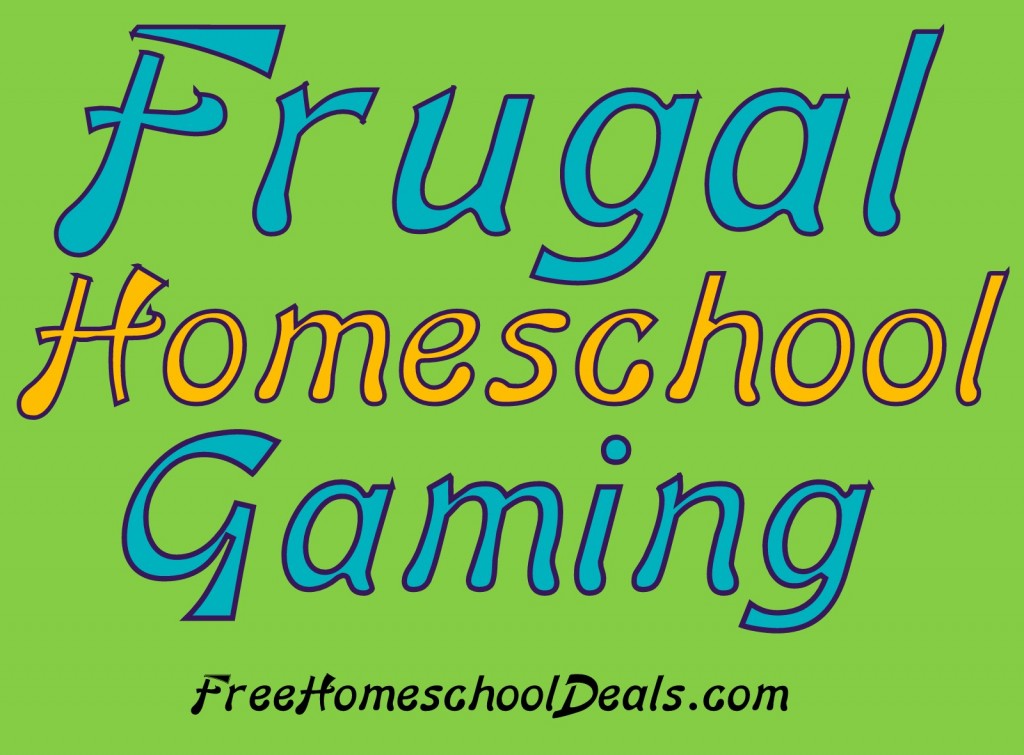 Is the sluggish economy tugging at your homeschool purse? My frugal tip today is geared toward offering your kids quality educational games for free. I am not talking about "fluff" games, but ones that have solid educational value.
Sometimes kids just don't get it when we try to explain a new concept. If this happens to you, try letting your child play a good online educational game. Many times, the kid will pick right up on the concept just by playing the game, and you both escape much frustration. Playing games also frees you up to work with your other children, or complete household chores without feeling guilty for not teaching every minute. Technology can be our friend!
Statistics show that playing online games offers many educational benefits. Some are:
Decision making
Problem solving – Many games are based on logics and problems.You have to complete a set of tasks in order to win the games.
Creativity
Elevates thinking
Builds Cognitive Thinking Skills
I suggest you check the site thoroughly to make sure there are no inappropriate ads or hidden fees. And, as always, make sure you monitor your child while they are on the Internet.
This is my personal go-to list for our homeschooling adventure. All the sites are totally free to use.
They offer ways to practice, review, and test spelling words and so much more. They have over 42,000 spelling words with customizable sentences and definitions, or you can input your own. They offer great vocabulary practice and even have handwriting sheets to match your spelling words. There are twenty-five educational games. If your child needs a little extra help, they also have sequential spelling. They feature training videos, information on British spelling, articles, and resources. They have won numerous awards.
This site offers fun educational games, videos, lessons, and songs. They cover numerous subject areas such as math, phonics, art, geography, science, keyboarding, health, music, social studies, brain games, literature… The games are geared for preschoolers to middle school kids.
Vocabulary Can Be Fun
Wow! This site is loaded. It is geared for Kinder-12th grade and also includes college, adult, and ESL games and articles. The games are rooted in building a stronger vocabulary. Foreign languages such as Spanish, English, German, Latin, and French. Here is a partial list of game categories: analogy, antonym, compounds, homophones, idoms, literature, context, oxymorons, SAT, suffixes, syllables, word play games, spelling, parts of speech and so forth.
This site offers phonics help, alphabet games, and Dolch sight words in fairy tales. They also have maps–U.S., world, and Europe. There are map puzzles of the U.S, Europe, Africa, Asia and more. You can even build your own castle and make your own coat of arms. Very neat site.
Alternating physical play with wonderful online games offers a healthy balance and gives the brain the workout it needs.
Jackie, a former public and private school teacher, enjoys the challenge of customizing a curriculum for her right-brained visual learner. You can read more about homeschooing topics at both of Jackie's blogs: Quaint Scribbles and 3-D Learners.
You can have your guest post featured too!  Submit your guest post here. 
The following two tabs change content below.
We are here to help families afford the homeschool life by providing the BEST homeschool freebies, deals, resources we can find & encouragement as we walk this journey together!
Latest posts by Free Homeschool Deals (see all)