Check out these awesome free frog life cycle worksheets to use today!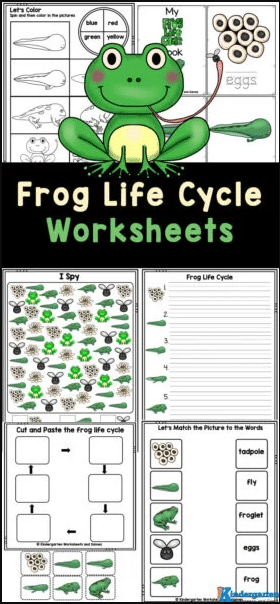 These cute life cycle worksheets focus on the life of a frog. Your kids can have a blast learning about frogs in science class or right at home with these activity pages showing how frogs are born, and how they grow from eggs to full grown frogs. They can also practice different writing and reading skills with these pages all while having fun.
This free printable pack comes with several activities for children to enjoy. There are a couple tracing pages where they can trace different letters or trace images learning how to draw. There are also some fun activities such as different mazes and tangles for them to work their way through. Children can also practice their alphabets with the alphabet matching activity and putting different letter in order.
This printable pack is a great way to have fun with your children learning about frogs and their process of life that they go through. They are free for download and can be printed for you to implement in your lesson plans or to have fun with your children at home today.
Check out these links below for more frog related printable packs.
The following two tabs change content below.
Latest posts by Isa Fernandez (see all)