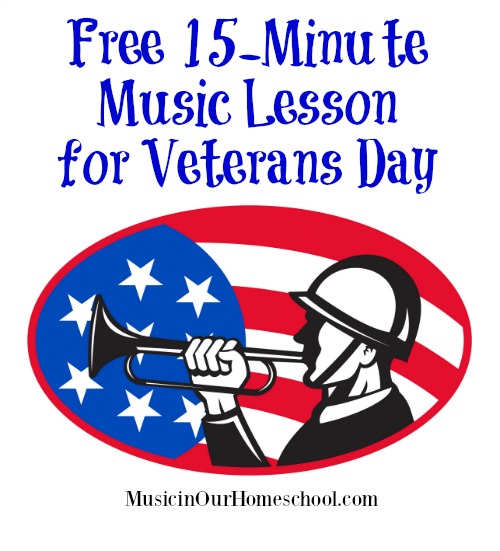 Would you like to use a music lesson to teach your kids about or celebrate Veterans Day this year? You'll love this FREE 15-Minute Music Lesson for Veterans Day from MusicinOurHomeschool.com. Anyone can fit in 15 minutes, right? Learn about the 5 branches of the United States Armed Forces by listening to their special hymns. Sing along with them, too! Learn about a veteran's story through watching a dance. And hear children singing to honor veterans. Many other resources are referenced to help you celebrate Veterans Day this year: an activity guide called 11 Days of Veterans Day Activities for Kids (only $3 right now!), a Free Veterans Day lapbook, and a list of greatVeterans Day books for elementary, middle, and high school.
Here are more FREE Music Resources for your homeschool!
The following two tabs change content below.
Gigi is a homeschool Mom to her three daughters and a content editor for Free Homeschool Deals.