Give your math lesson a Valentine's Day theme with this Valentine's Day Math Craft!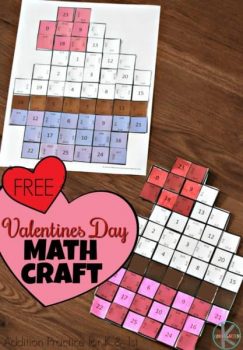 Beth at Kindergarten Worksheets and Games has created this awesome buildable math project practicing addition. There are the main sheet and tile pieces to cut out. On each tile piece are 4 addition equations. Your child will need to organize the math tiles on the main sheet so that equations touch their sums!
For other Valentine's Day math activities, check out:
The following two tabs change content below.
Keri
Keri is a former elementary and middle school teacher who's worked overseas for 4 years. She loves to write and so decided to pursue her writing dream!