This Thanksgiving holiday, practice giving back by surprising the people around you with fun goodie bags full of treats.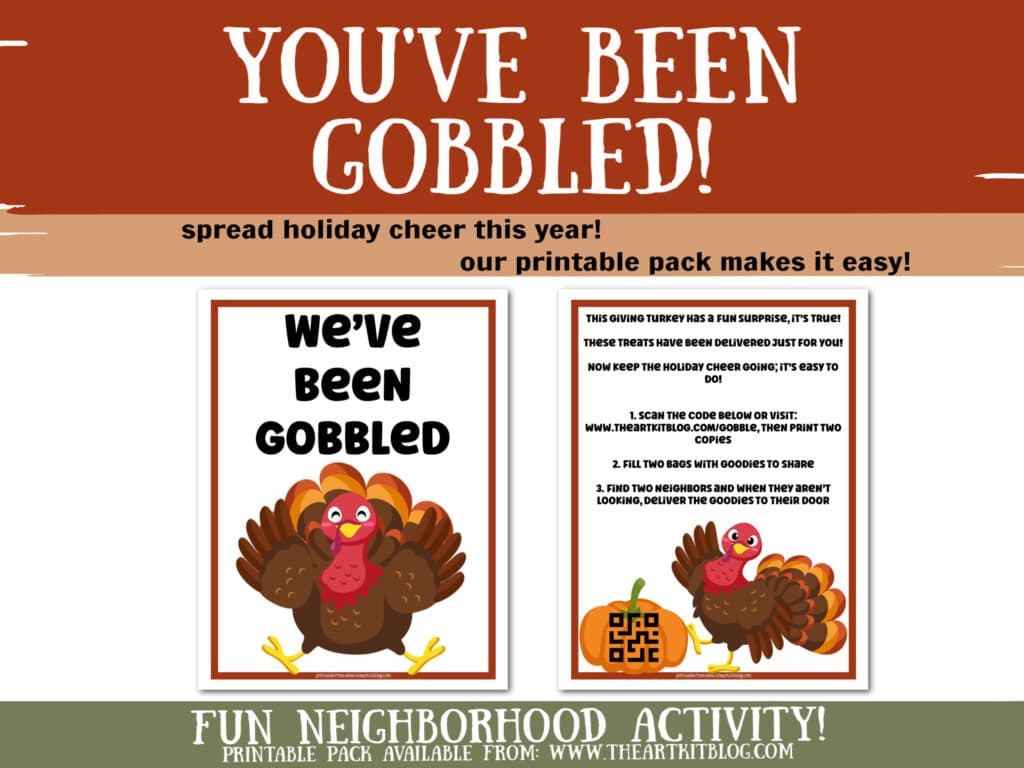 A fun idea to celebrate Thanksgiving and being thankful for what you already have is to give back to the people around you fun goodie bags full of treats.
Check out this link for free printables to go along with this neat activity idea. Fill a goodie bag up full of fun treats your neighbors, family members, and friends to enjoy.
Plastic bags or paper bags work to stuff full of treats. A fun idea is to decorate the goodie bag to look like a turkey with markers, feathers, and googly eyes. Fill your goodie bag full of fun surprises like cookies, stickers, glow sticks, balloons, candy, or whatever you'd like to include.
These goodie bags full of treats are a nice way to put a smile on someone else's face. You'll be surprised how making someone else happy makes you feel happy too.
This fun Thanksgiving activity is a great way to spread joy. When the receiver gets their good bag full of treats they'll read the paper inside and be encouraged to do the same for someone else.
Check out these links below for more free Thanksgiving themed activities for kids.
The following two tabs change content below.
Latest posts by Isa Fernandez (see all)