Telling time is a tough task for many children, and it will help them to get it faster if they can interact with it in a unique way! Check out these Time Telling Mats from 3 Dinosaurs!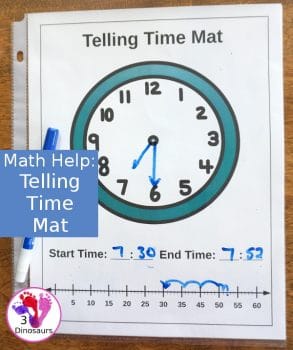 In this resource are 2 time telling mats in which there is a handless clock as well as timed number lines. You can include these with her time task cards as well or you can come up with your own activities. The cards are not included in this resource.
For other time telling resources, check out:
The following two tabs change content below.
Keri
Keri is a former elementary and middle school teacher who's worked overseas for 4 years. She loves to write and so decided to pursue her writing dream!