Make learning sight words a game with these Summer Preschool Sight Word Games!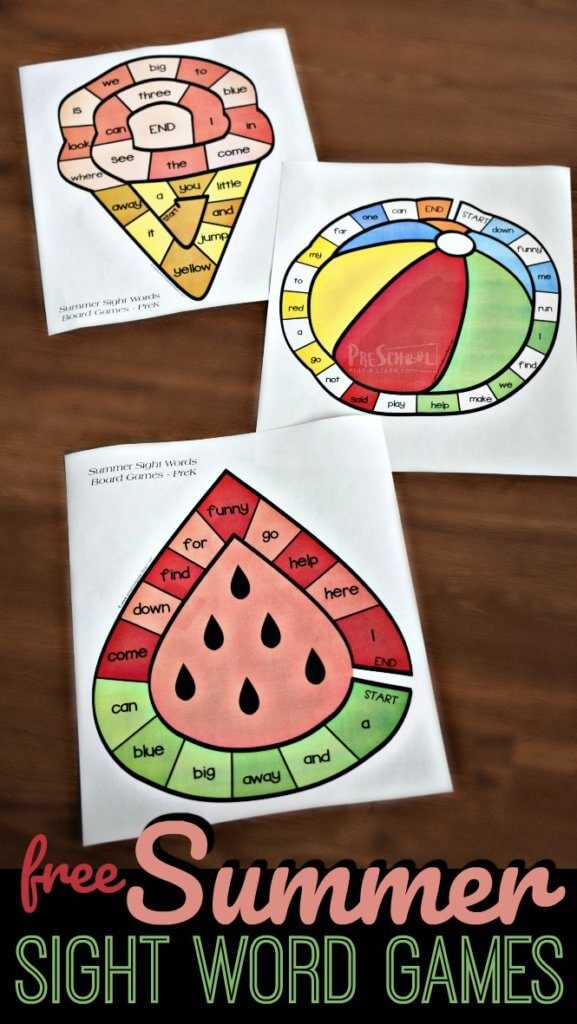 Beth at Preschool Play & Learn has created these cute sight word board games in the shape of an ice cream cone, beach ball, watermelon seed, and more! Your child will need a dice to play, and they can play the game with another person. They will roll the dice, start moving around the board with a game piece, and they must read each sight word as they go. If they can't read it, then they're stuck there! It's a great way to make learning not feel like school!
For other sight word games, check out:
The following two tabs change content below.
Keri
Keri is a former elementary and middle school teacher who's worked overseas for 4 years. She loves to write and so decided to pursue her writing dream!