Looking for some educational summer fun? A summer nature study for elementary and middle school ages that includes the study of biology, physical science, and chemistry keeps learning science a "real life" adventure all summer long!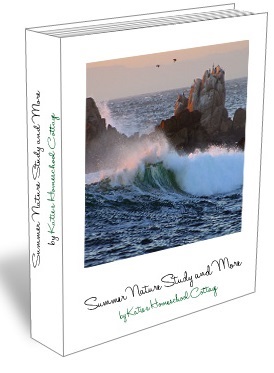 With this free offer of the Summer Nature Study and More E-Book, science, nature study, and nature journaling is easy and ready to go with no planning. (other than selecting from the many options what you would like to do)
It's 75 pages of suggested scientific topics for 3 months, living book titles, nature walk activities and discussion questions, hands-on and online activities and experiments, and suggested extension topics to follow those rabbit trails!
There are ready to use nature journaling pages at your finger tips to get you started right away!
CLICK HERE TO CHECK OUT THE SUMMER FUN NOW!
Click here for more free Nature Study resources!
The following two tabs change content below.
Gigi is a homeschool Mom to her three daughters and a content editor for Free Homeschool Deals.